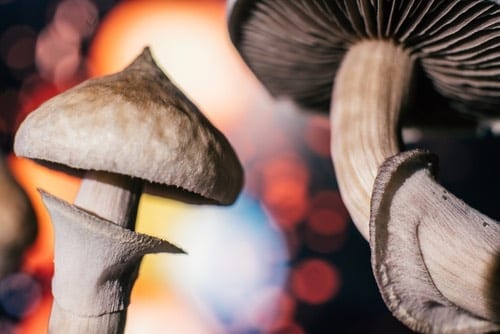 Congress Halts Hearing On Psychedelics & Veterans As House Speaker Drama Continues
A hearing of the House VA's subcommittee on Health around the use of psychedelic-assisted therapies for mental health disorders originally scheduled for Thursday was postponed following the ongoing failed attempt to elect a House speaker.
Sign Up For The TDR Newsletter
The "Emerging Therapies: Breakthroughs in the Battle Against Suicide?" hearing would be the first-ever to reunite federal lawmakers on the specific discussion of how entheogenic substances could help address the veteran suicides epidemic, according to Marijuana Moment.
Divided in two panels, the list of experts speaking included VA Department officials, a miscellaneous group of psychedelics reform advocates and a veteran who underwent MDMA therapy for his PTSD and suicidal ideation.
The Postponed Schedule
In the first group of participants is Carolyn Clancy, VA's assistant undersecretary for health for discovery, education and affiliate networks said the agency is as focused on finding "the best innovative treatments and cures" as it is on patients' safety.
Ilse Wiechers, deputy executive director of VA's Office of Mental Health and Suicide Prevention and Rachel Yehuda, director of patient care at the Bronx VA Medical Center, were also meant to speak at the hearing.
The second group of speakers included Frederick Barrett, professor at Johns Hopkins Center for Psychedelic and Consciousness Research; Michael Mullette, MAPS PBC's COO and PI of MDMA clinical trials; Rajeev Ramchand, of the RAND Corporation's Epstein Family Veterans Policy Research Institute; and retired Marine Corps Lt. Gen. Martin R. Steele, CEO of Reason for Hope and president of the Veteran Mental Health Leadership Coalition.
Dr. Mullette says that MDMA-assisted therapy is a novel treatment, yet its components -prescription treatments and talk therapy- are not new. "What is unique is using them together." For instance, within MAPS' clinical studies, participants "received either MDMA and therapy or placebo and therapy three times over a twelve-week period, with three therapy sessions prior to commencing the medication sessions and three therapy sessions after concluding the medication sessions," said Mullette.
Separately, Ramchand stated that more research funding is required to speed the understanding and development of these therapies, and "Congress can expedite this research by making the process for conducting research on psychedelic compounds more efficient."