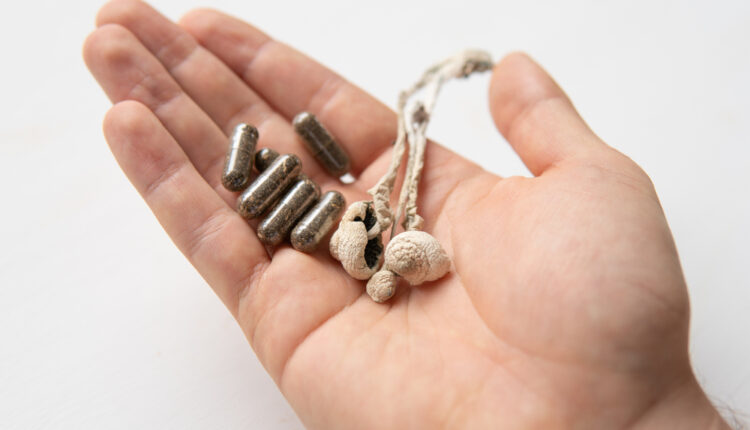 Congress To Discuss New Bill Banning Federal Intervention In States Where Psilocybin Is Legal
Democrat Reps. Robert Garcia and Earl Blumenauer filed a new bill in Congress that would discourage federal law enforcement and general intervention in states and localities that legalize or decriminalize psilocybin mushrooms.
The Validating Independence for State Initiatives on Organic Natural Substances (VISIONS) Act calls for no federal funds to be used to "prevent any state or unit of local government from implementing such state's or unit of local government's own laws that authorize the use, distribution, sale, possession, research, or cultivation of psilocybin," reported Marijuana Moment's Kyle Jaeger.
The bill is reportedly modeled after similar recently greenlighted laws leading federal agencies like the DEA and FBI to de-emphasize the investigation and prosecution of cannabis-related crimes amidst its current federal illegal status, the Los Angeles Times found.
Sign Up For The TDR Newsletter
Garcia, a representative of California where Sen. Scott Wiener is leading a legislative push to legalize certain psychedelics, said "countless military and law enforcement veterans" have seen their lives improve thanks to groundbreaking treatments such as psilocybin-assisted therapy.
"The potential benefits of psilocybin have been overlooked for years and my aim is to protect the areas and states that want to delve into the real progress this treatment can offer for people in their communities," Garcia continued.
As a representative of Oregon, one of the two states where psilocybin is currently legal, Blumenauer echoed the sentiment, stating that the federal government "has perpetuated a broken system that has denied patients access to the therapeutic potential of psilocybin."