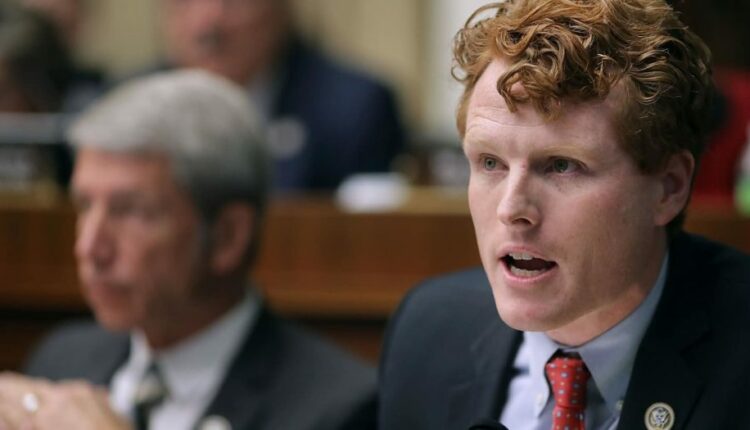 Congressman Joe Kennedy Has a Change in Heart and Now Supporting Psychedelic Research
The United States presidential elections are quickly approaching in November and some business leaders and new companies are patiently awaiting the results to make future decisions. The psychedelics space however, is betting on future legalization as many companies are slowly but surely providing alternative psychedelic medicine to a huge and increasing market suffering from mental health illnesses, especially due to the COVID-19 pandemic.
Democrat Representative, Joe Kennedy, previously opposed to cannabis, seems to have a change in heart and is now even on board with the usage of psychedelic therapy and treatments for those suffering from mental illnesses, such as PTSD. "I've been diving into some of the issues around the medicinal use of certain psychedelics that, at least at this point, show some promise with regards to addressing issues in depression and particularly PTSD," Kennedy said in an interview.
"I think more study there is needed, but the initial research out of that is actually quite promising, which is wonderful news for folks suffering from those conditions and others."
It should be noted that the Democrats strongly voted against an amendment that was to bring on and continue the journey on psychedelic research including substances such as MDMA and psilocybin-infused drugs in the House of Representatives. Furthermore, quite aversely, Joe Kennedy also voted against the same amendment last year, which has raised the eyebrows of many Americans. To say the least, American psychedelic supporters and voters and companies may be pleasantly surprised at his turnaround on the marijuana policy reform and promises to psychedelic research support. 
All in all, psychedelic reform is not just happening in the United States, but all over the world, as Australian political party ACT Greens has also voiced its support for the "development of psychedelic-assisted therapies for the treatment of mental illness" in its recently announced drug law reform policy platform.