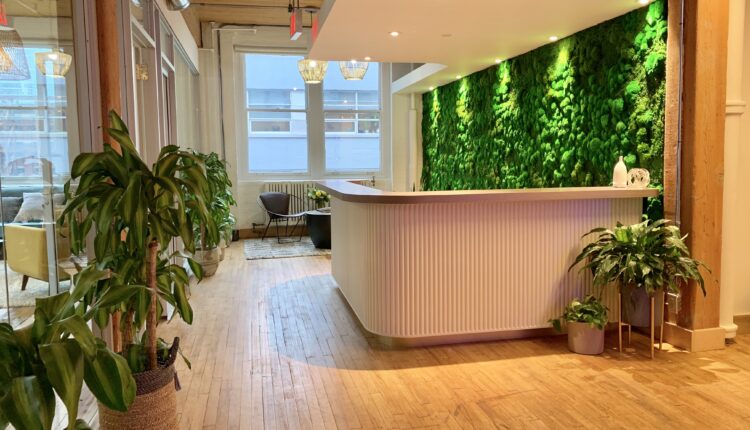 Curious About Ketamine? Field Trip Health Webinar Provides Insight Into the "Next Frontier" of Psychedelic Medicine
Last week, Field Trip Heath released its whitepaper on psychedelic medicine, providing an in-depth look at ketamine-assisted psychotherapy and its place in the emerging field.
During a webinar on Wednesday, medical directors from two different Field Trip facilities provided viewers with further information about the document, and the way the company hopes to help combat depression and other treatment-resistant mental illnesses.
I've found myself increasingly curious about ketamine. I've heard both good and bad about its use as a treatment for mental illness. Tuning into Field Trip's webinar provided some valuable information about the drug and the way it stacks up against other treatment options, as well as how the company's treatment model compares to other ketamine clinics.
The need for something new
The webinar opened with an introduction to psychedelics by Dr. Ben Medrano, the medical director at Field Trip's New York clinic. A psychiatrist by training, Medrano began his career in community psychiatry. He shared with the audience that his interest in the space stems from personal experience after losing family members to mental illness.
"I was surrounded by mental health challenges," he said. "I learned a lot in those experiences and saw how challenging it is for families to deal with mental illness, but also for them to get the help that they need."
Medrano began by discussing the current state of mental health treatment and the efficacy (or lack thereof) of antidepressants. He noted that 55 percent of patients relapse after being prescribed a second antidepressant, and that generally a relapse occurs just four months after a patient starts using a new medication. With each additional medication patients try, their rate of relapse increases.
"To make things worse, Covid is compounding the issue," he said. Rates of depression and suicidal ideation have increased by three times throughout the pandemic. "There are a lot of people in need and there are going to be even more people in need, and the tools that we have are not that great."
Medrano highlighted three particular unmet needs in mental health, including major depressive disorder, treatment resistant depression, and post traumatic stress disorder.
"How do you get to the point where programs similar to what Field Trip offers are more affordable?"
Mederano answered a viewer question about the affordability of ketamine assisted psychotherapy, and said that before insurance companies start to cover the costs of this sort of treatment, they need to be convinced that it works.
"As soon as we can create that foundation of interest and actually start treating people and proving the point that it works… then we can start gaining their attention to show them… that this is worth getting coverage for," he said. Field Trip is also considering other novel funding options and is looking for more ways to lower the barriers to access to therapy, he said.
A Paradigm Shift
Later on, Dr. Michael Verbora of Field Trip's Toronto clinic joined the conversation, and compared the shifting perspectives on psychedelics to the timeline of social acceptance for medical cannabis. He said he's found it's crucial to point out to critics how safe psychedelics are.
"Leading with the safe approach is really important because that's actually the oath physicians take: 'First, do no harm,'"he said. "In a controlled setting, we can really get the best benefits with the least risks."
In further discussion about Field Trip's own treatment protocols, Dr. Medrano described the mechanisms of ketamine and its potential for neuroplasticity, and the different ways the drug is administered in its New York and Toronto clinics. In New York, patients receive an intramuscular injection, while in Toronto, patients are given a lozenge, with each experience lasting roughly 40 minutes.
The inclusion of psychotherapy in Field Trip's model is what separates it from that of many ketamine infusion centres, which are often more clinical in set and setting and less interactive.
Overall, Medrano and Verbora answered viewer questions about approach, access, and affordability — questions many would rather steer clear of — in clear and concise ways. Watch the rest of the webinar below.