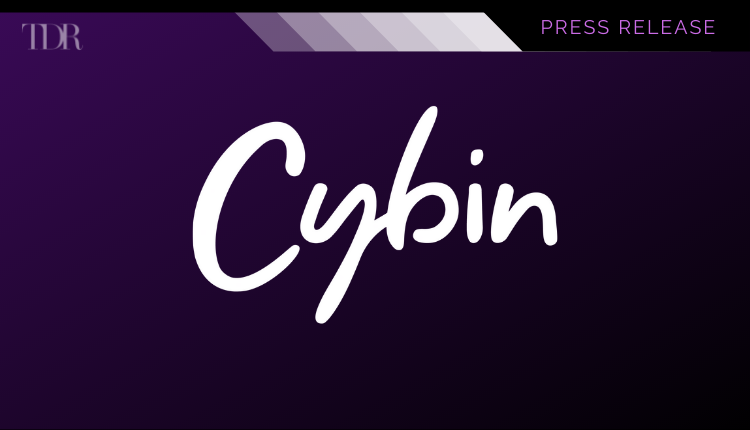 Cybin Announces Initiation of Kernel Flow® Feasibility Study Measuring Psychedelic Effects on the Brain
Cybin Inc. (NEO:CYBN)(OTCMKTS: CLXPF), a biopharmaceutical company focused on progressing "Psychedelics to TherapeuticsTM", today announced that the first study visit has been conducted in a Cybin-sponsored feasibility study evaluating Kernel's quantitative neuroimaging technology, Flow, to measure ketamine's psychedelic effects on cerebral cortex hemodynamics.
The commencement of the Kernel feasibility study marks a truly exciting moment, not only for Cybin and Kernel, but also for the entire field of psychedelic drug development. To this point, studies have had to rely on subjective patient reporting. By deploying the innovative Flow technology, this is the first time any company has had the ability to collect and quantify longitudinal brain activity before, during and after a psychedelic experience. We are specifically encouraged by this scientific advancement as it has the potential for Cybin to collect real-time quantitative data for our promising psychedelic-based therapies. These data will support the Company's leading research position as we move our important treatment options through regulatory discussions and late-stage clinical development.

Doug Drysdale, Chief Executive Officer of Cybin
"Kernel Flow is a groundbreaking neuroimaging technology that enables rigorous characterization and quantification of physiological processes in the human brain. Our collaboration with Cybin has the potential to significantly enhance the research evaluating the potential positive effects of psychedelic therapies on the brain to improve mental wellness," said Bryan Johnson, Founder and Chief Executive Officer of Kernel.
About the Feasibility Study:
The main objective of the Company-sponsored feasibility study is to evaluate a participant's experience wearing Kernel Flow while in an altered state of consciousness following the administration of ketamine. Participants will receive either a low dose of ketamine or placebo while wearing the Flow headset, which is equipped with hi-tech sensors to record brain activity and will report their experience using structured questionnaires and validated assessments during study visits and at follow-up. The four-week study will also evaluate brain activity before and after administrating the study agents – low-dose ketamine or placebo.
The feasibility study received U.S. Food and Drug Administration ("FDA") Investigational New Drug ("IND") authorization in October 2021 and Institutional Review Board ("IRB") approval in January 2022.
As part of Cybin's sponsorship of the feasibility study, the Company will retain an exclusive interest in any innovations that are discovered or developed through its independent analysis of the study findings.
About Kernel Flow
Kernel Flow is a wearable headset that measures brain activity by recording local changes in blood oxygenation. It is adjustable, can accommodate nearly anyone and is safe. Kernel Flow is groundbreaking neurotechnology because it reduces loud, expensive, and room-sized equipment to a head-worn apparatus while providing neural activity data of the highest possible optical quality. This combination has never existed in such a commercial and scalable device, all factors for why brain interfaces and neuroimaging technology has largely remained in academic labs or hospital basements and why mental health diagnosis and treatment have behavioral, instead of biomarker, endpoints. The entire system is the size and look of a bicycle helmet and could, in the future, be more broadly used for neuroscientific or physiological studies of brain activity during psychedelic use.
To read the rest of the Press Release in its entirety, click here.