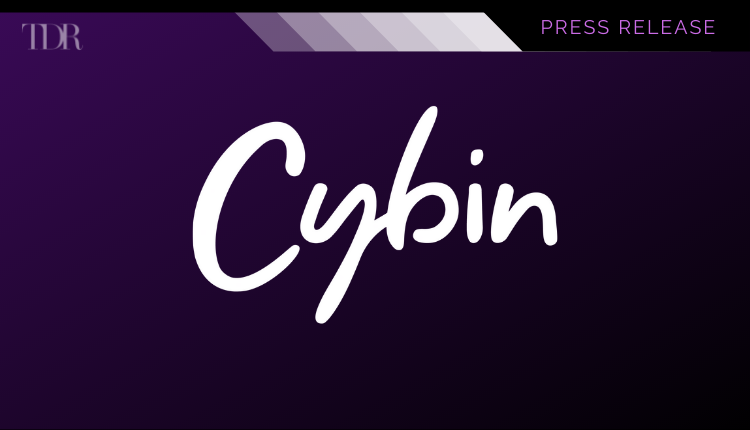 Cybin Announces Launch of EMBARK Psychedelic Facilitator Training Program
Cybin Inc.(NEO: CYBN) (OTCMKTS: CLXPF), a biotechnology company focused on progressing psychedelic therapeutics, today announced the launch of the EMBARK Psychedelic Facilitator Training Program.
Led by a team of esteemed faculty, the program offers psychedelic clinical trial facilitators the foundational training needed to provide skillful and ethical care to participants receiving psychedelic treatment. With an emphasis on experiential learning, the training will kick off with an in-person training retreat at the Whidbey Institute, a home for transformational learning in Washington state. The training includes an experiential training component, in addition to the core training and practice sessions on the EMBARK model.
This fall cohort of EMBARK facilitators is a collaborative project with the University of Washington, and these facilitators are preparing for the first clinical trial exploring the potential of psilocybin-assisted psychotherapy to treat healthcare workers experiencing COVID-related distress. This clinical trial, co-sponsored by Cybin, will aim to treat symptoms of depression, anxiety, burnout and post-traumatic stress among frontline doctors, nurses, and healthcare professionals. The study's Primary Investigator, Dr. Anthony Back, and Ladybird Morgan, RN, MSW, have contributed to an adapted version of the EMBARK therapy manual to address the unique needs of healthcare workers affected by the pandemic. The study will be hosted in Seattle, a city hit hard with an early coronavirus outbreak.
The training curriculum is based on EMBARK, a ground-breaking psychotherapy model that integrates leading clinical approaches to promote supportive healing with psychedelic medicine. EMBARK's creators, Bill Brennan, PhD (cand.) and Alex Belser, PhD, Cybin's Chief Clinical Officer, drew from process evidence in psychedelic clinical practice and the experience of senior teachers and supervisors. EMBARK is a transdiagnostic model that is adaptable to different clinical indications and challenges including depression, alcohol use disorder, and anxiety.
We're excited to host this training. When we first created EMBARK, we canvassed twenty different psychedelic-assisted psychotherapies. We found that some therapies left out important aspects, like people's spiritual experiences, somatic experiences, or human relationships. Patients were telling us that these experiences were central to their healing, but many therapies seemed to be missing critical pieces. To address this challenge, we developed EMBARK, which provides an open architecture to support the varieties of psychedelic experience within a coherent therapeutic framework. This is a patient-centered approach for the whole person.

Dr. Alex Belser, EMBARK's co-author and Cybin's Chief Clinical Officer
EMBARK's six clinical domains (Existential-Spiritual, Mindfulness, Body Aware, Affective-Cognitive, Relational, Keeping Momentum) represent the broad spectrum of ways in which therapeutic benefits may arise in psychedelic treatment and the equally broad training needed to prepare therapists to support them all. Training in EMBARK prepares facilitators to work within all of these domains, while inviting facilitators to bring in their own therapeutic training and expertise in a flexible, yet structured way. The EMBARK curriculum additionally emphasizes trauma-informed, culturally competent, and ethically rigorous care.
"Psychedelic medicines and the great healing potential they hold have only just begun to find their place in our culture and its array of therapeutic approaches. EMBARK represents an important step forward in that process. We designed it to be uniquely responsive to the distinctive and disruptive ways that these medicines heal people, while also able to incorporate synergistic aspects of other evidence-based treatments. Its flexible, six-domain structure allows us to open the aperture on our notions of healing and expand our ability to help patients reach a place of wellness. We offer EMBARK in a spirit of service and deep respect for psychedelic medicines and the many avenues of healing they open to us," said Bill Brennan, PhD (cand.), EMBARK's co-creator.
To view the original press release in its entirety click here