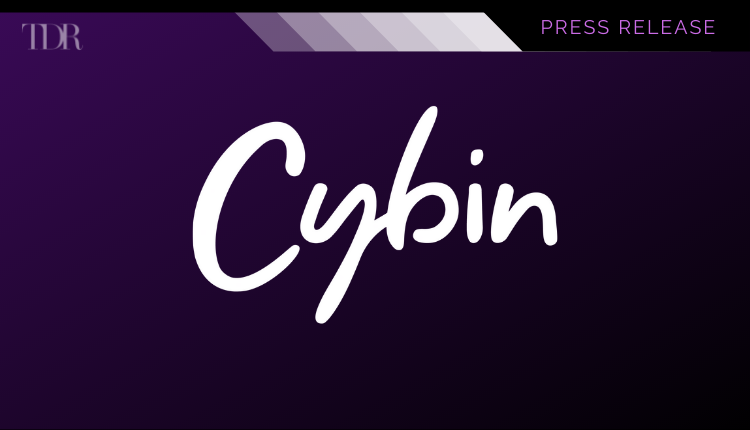 Cybin Announces Successful Completion of In Vivo Preclinical Studies for its Deuterated Psilocybin Analog CYB003 Supporting Advancement into Phase 1/2a Clinical Trial
Cybin Inc. (NEO:CYBN) (OTCMKTS: CLXPF), a biopharmaceutical company focused on progressing "Psychedelics to Therapeutics™", is pleased to report the completion of in vivo preclinical studies evaluating its deuterated psilocybin analog CYB003 for the potential treatment of major depressive disorder (MDD). Data from in vivo preclinical studies demonstrate that CYB003 is well-tolerated following several doses in multiple species and support the advancement toward an investigational new drug ("IND") filing with the U.S. Food and Drug Administration ("FDA") for a Phase 1/2a first-in-human clinical trial in patients with MDD. The preclinical in vivo studies followed FDA protocol and were completed under Good Laboratory Practice ("GLP") guidelines.
The completion of these in vivo preclinical studies for CYB003 represents a significant milestone toward advancing this program into first-in-human clinical development and brings us one step closer to progressing CYB003 as a best-in-class treatment candidate for mental illness and addiction. We plan to focus the Phase 1/2a trial in the United States. We believe this will allow us to escalate the study through early-stage clinical development and into a potential broader Phase 2b trial, while concurrently collecting a large amount of data to support late-stage studies.

Doug Drysdale, Chief Executive Officer of Cybin
"We are excited to complete this integral step toward moving CYB003 into the clinic – an impressive journey that took less than 18 months since discovery of the CYB003 molecule. Based on its attractive preclinical profile and the ability to translate these results in patients, we believe that CYB003 has the potential to be a novel and effective treatment for the many people suffering from MDD," said Dr. Amir Inamdar, Chief Medical Officer of Cybin.
Preclinical Study Results:
In multi-species preclinical studies, CYB003 demonstrated:
a well-tolerated profile following several doses in multiple species that supports repeat dosing in humans;
a similar in vitro and in vivo pharmacology profile when compared to psilocin, the active naturally occurring psychedelic agent in psilocybin;
a 50% reduction in variability compared to classic psilocybin, indicating the potential for more accurate dosing;
a 50% dose reduction compared to classic psilocybin, indicating the potential to maintain equivalent efficacy while reducing side effects;
a 50% shorter time to onset when compared to classic psilocybin, indicating the potential for shorter duration of treatment, lower inter-subject variability, and better therapeutic control; and
nearly double the brain penetration when compared to classic psilocybin, indicating the potential for a less variable treatment response.
The Company plans to submit an IND to the FDA in the second quarter of 2022 and to initiate the Phase 1/2a clinical trial in mid-2022.
About CYB003
CYB003 is derived from psilocybin, which is part of a family of molecules called indolamines that include more common neurotransmitters, such as serotonin. Psilocybin is dephosphorylated to form its metabolite, psilocin, which can cross the blood-brain-barrier. Given its structural similarity to serotonin, psilocin can easily activate the serotonin 5-HT2A receptor. CYB003 is a deuterated psilocybin analog designed to achieve less variability in plasma levels, faster onset of action, shorter duration of effect and potentially better tolerability for an overall better outcome for patients. CYB003 has the potential to effectively treat major depressive disorder (MDD) and alcohol use disorder (AUD).
To read the rest of the Press Release in its entirety, click here.