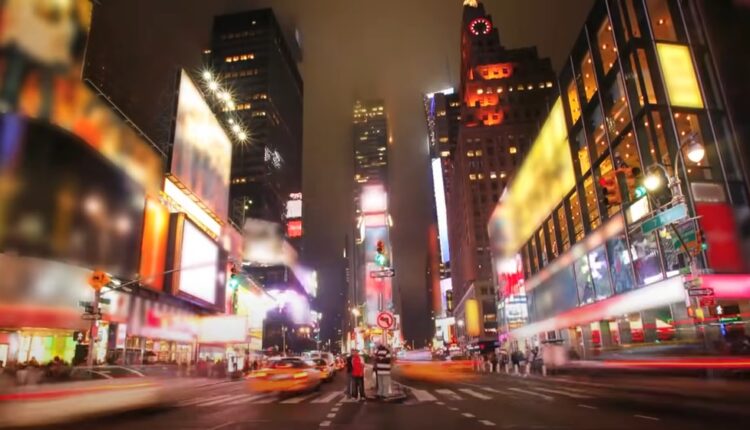 Cybin Deal Signals That Psychedelic 'Majors' Are Eyeing Complimentary Assets From Cash-Starved Peers
With psychedelic companies facing continuing pressure on the capital markets front, it was only a matter of time before sector deal flow began apace. We saw possible evidence of such activity recently after Numinus Wellness Inc. (TSE:NUMI) (OTCMKTS: NUMIF) announced its intention to acquire Novamind Inc. in April. It continues today as Cybin Inc. (NEO:CYBN) (NASDAQ: CYBN) announced its intention to purchase a Phase 1 study from capital-constrained Entheon Biomedical Corp. (CSE: ENBI) (OTCQB: ENTBF).
The news by Cybin is clear indication that certain psychedelic majors are allocating cash towards beefing-up drug development portfolios, clinical trial and treatment center assets. In this case, Cybin elected to purchase Entheon's Phase 1 N,N-dimethyltryptamine (DMT) study to accelerate the clinical development path for its proprietary deuterated DMT molecule—otherwise known as CYB004—for the potential treatment of anxiety disorders.
Cybin is expected to begin a preclinical pilot study for deuterated dimethyltryptamine (CYB004) in Q3 2022, targeting anxiety disorders with improved control via inhalation. This is one of four sponsored human trials underway in 2022, joining CYB003 (deuterated psilocybin analog) for major depressive disorder/alcohol use disorder, and CYB005-(phenethylamine derivative) for neuroinflammation. Should CYB004 eventually go the distance on safety and efficacy in human trials, Cybin will be in a good place: the company has been granted a U.S. patent by USPTO that covers new chemical entity claims for CYB004 until 2041.
A deuterated drug is a small molecule medicinal product in which one or more of the hydrogen atoms contained in the drug molecule have been replaced by its heavier stable isotope deuterium. This 'deuterium switch' can greatly improve a given drugs pharmacokinetics or toxicity properties by altering how it is metabolized.
Furthermore, Cybin was able to pickup Entheon's Phase 1 study at the cost-effective price of C$1,000,000, excluding up to an additional C$480,000 for consulting services to be provided by Entheon. With cash and cash equivalents totaling C$63.6 million as of December 31, 2021, the asset was presumably an easy fit within the company's budget.
As a secondary consideration and pursuant to the acquisition, Cybin will enter into a data license agreement with Entheon that will permit them to access certain data to support the Entheon IQ program. The proprietary program is focused on the development of treatment algorithms through the analysis of patient data.
Psychedelic Majors Are Picking Away At Complimentary Distressed Assets
It's no secret that psychedelic companies are struggling to obtain enough working capital to fund OPEX-intensive biotech pipelines. Not only are sector companies hemorrhaging cash, the ability to raise capital via equity offerings is constrained as industry share prices remain depressed.
For example, the benchmark Horizons Psychedelic Stock Index ETF is down ↓75.59% over the past 65 weeks (February 8, 2021-May 30, 2022). Hence, the dilution required to generate sufficient working capital at these depressed equity pricing is too prohibitive for most to attempt—assuming public companies can even find an investment bank to broker a deal. And outright debt offerings are non-existent for a sector that doesn't produce free cash flow.
None other than Entheon Biomedical itself is a recent example of the tough funding environment micros are facing. On April 5, 2022, the company raised C$3,000,000 via non-brokered private placement financing, but had to issue 30,000,000 Units at $0.10 per Unit (with full warrants exercisable @ $0.15) to do so. Yes, the bridge raise keeps the lights on a few more quarters, but with heavy dilutive costs involved.
According to an archived copy of Entheon's investor deck, the company had a cash position of only C$700,000 as of March 15, 2022, making the raise essential despite inopportune market timing. Furthermore, Entheon had under 71 million shares fully diluted outstanding at the time of the April financing, which ballooned by an additional 60 million shares immediately following it. For the modest sum of $3 million, that's a heavy price to pay.
Today's announcement with Cybin sheds a clinical trial asset and funding liability for Entheon Biomedical, but also reduces their overall clinical trial portfolio.
Numinus Wellness' acquisition of Novamind may also have been fostered—at least in part—to unfavorable capital raising conditions for the latter. At the time the deal was announced, Novamind had only $3,503,162 in cash, and a comprehensive net loss of $2,434,154 in its most recent quarter. With the stock trading at all-time lows—down 87% from its February 2021 closing high—Novamind would have faced a dilutive financing environment.
While we'll never know for sure whether market conditions played a hand in Novamind relenting to a deal, it seems a safe bet that it was at least a peripheral consideration.
FInal Thoughts
With moribund capital market conditions and many psychedelic companies running out of cash, it doesn't take a rocket scientist to figure out that junior psychedelic companies are going to pull out all the stops to stay afloat. In an environment where equity offerings do not provide a reasonable cost of capital, companies will look for creative ways to obtain funding. Whether that's through outright acquisition, piecing-off portfolio assets to interested suitors, or partnering with Big Pharma, today's announcement is just the beginning of several such deals we expect to see over the coming quarters.
__________
* In accordance with an executed agreement between The Dales Report and Cybin, The Dales Report is engaged with the aforementioned on a 6-month contract for $7,500 per month, with the purpose of publicly disseminating information pertaining to Cybin via The Dales Report's media assets, encompassing its website, diverse social media platforms, and YouTube channel. Compensation for The Dales Report services involves the receipt of a predefined monetary consideration, which may, on certain occasions, encompass ordinary shares in instances where monetary compensation was not obtained. In such instances where share compensation was received, The Dales Report hereby asserts the right to engage in the acquisition or disposition of such shares subsequent to the conclusion of the aforementioned contractual period, in compliance with provincial, state, and federal securities regulations. Please refer to the "Disclosures" section below, which is to be interpreted in conjunction with this disclaimer.