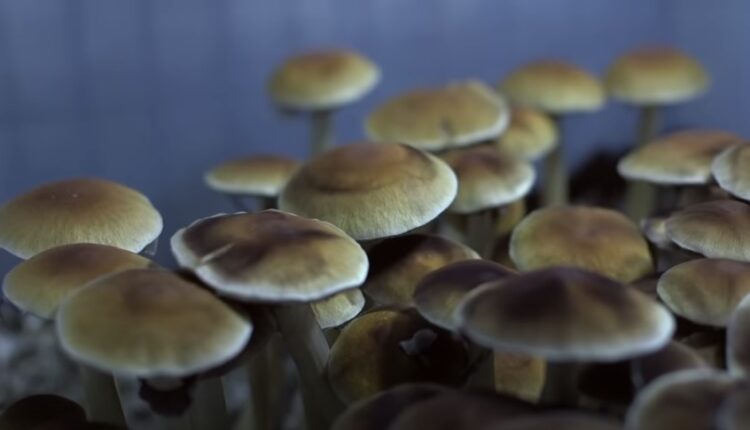 Cybin Delivers Highest Dose Of Psilocybin Analog In Phase 2 For Major Depression 
Cybin Inc. CYBN has completed enrollment in its Phase 2 study of novel deuterated psilocybin analog CYB003 for the potential treatment of Major Depressive Disorder (MDD.)
All participants in the sixth and final cohort have reportedly received at least one dose (placebo or 16mg of CYB003) with several second doses already administered; no serious adverse events were observed.
In the other five participant cohorts, CYB003 has also so far shown a favorable safety and tolerability profile at all doses (1mg, 3mg, 8mg, 10mg and 12mg.)
Dosing of this last cohort would round up in early Q4 this year, shortly followed by topline efficacy results which would be submitted to the FDA and inform the company's next "pivotal" studies. Cybin aims to scale its clinical program around CYB003, which is protected by a U.S. patent until 2041, to a multinational Phase 3 study in early 2024.
The move would further include a streamlined EMBARK facilitator training program and upcoming GMP-compliant capsule production together with a global partner.
Interestingly, the Cybin team is anticipating a potential FDA "Breakthrough Therapy" designation, subject to the agency's approval, in 2023's last quarter.
Comments And Program Framework
CEO Doug Drysdale says the enrollment completion in the Phase 2 CYB003 study is "a significant milestone" for Cybin, bringing the company "closer than ever" to understanding the potential antidepressant effects and clinical advantages of the novel psychedelic compound.
The Small Pharma acquisition DMTTF – expected to take place within the last quarter of 2023- would help form "the most robust IP portfolio in the sector" and "enhance the combined company's capabilities to bring these novel therapeutics through clinical development and to people in need," Drysdale says.
The ongoing Phase 1/2 trial evaluates CYB003 simultaneously in participants with moderate to severe MDD and in healthy volunteers as follows:
In all participants, the study evaluates safety, tolerability, pharmacokinetics and pharmacodynamics (PK/PD) and psychedelic effect of ascending oral doses of CYB003
In participants with MDD, the trial assesses rapid onset of antidepressant effect on dosing day (with MADRS,) and the incremental benefit of a second dose administered at Week 3. An optional period of assessment will help determine the durability of treatment effect out to 12 weeks
Healthy volunteers receive two administrations (placebo/active and active/active) one week apart, and measures of psychedelic effect are assessed after each dose
Participants with MDD receive two administrations (placebo/active and active/active) three weeks apart and response/remission are assessed three weeks after each dose. Those participants currently on antidepressants can remain on their medication.
__________
* In accordance with an executed agreement between The Dales Report and Cybin, The Dales Report is engaged with the aforementioned on a 6-month contract for $7,500 per month, with the purpose of publicly disseminating information pertaining to Cybin via The Dales Report's media assets, encompassing its website, diverse social media platforms, and YouTube channel. Compensation for The Dales Report services involves the receipt of a predefined monetary consideration, which may, on certain occasions, encompass ordinary shares in instances where monetary compensation was not obtained. In such instances where share compensation was received, The Dales Report hereby asserts the right to engage in the acquisition or disposition of such shares subsequent to the conclusion of the aforementioned contractual period, in compliance with provincial, state, and federal securities regulations. Please refer to the "Disclosures" section below, which is to be interpreted in conjunction with this disclaimer.