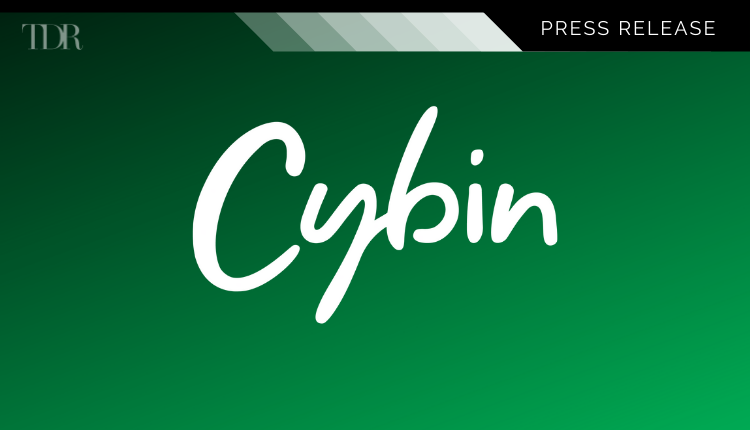 Cybin Files an International Patent Application Further Strengthening its Psychedelic Derivative Drug Development Candidates Across 153 Global Jurisdictions
Cybin Inc.(OTCMKTS:CLXPF), a biotechnology company focused on progressing psychedelic therapeutics, today announced that it has filed an international patent application that brings the potential to obtain patent coverage in 153 countries.
The application, governed by the Patent Cooperation Treaty ("PCT"), grants the Company the right to file future national applications into treaty member jurisdictions, including important potential markets for the Company. The PCT claims a library of psychedelic derivative drug development candidates.
The Company continues to execute upon its three-pillar drug development strategy to create: (a) a novel drug discovery platform and research on the potential efficacy of psychedelic molecules to address unmet mental health needs; (b) efficient drug delivery to enhance dosing control; and (c) a potential novel treatment regimen. The PCT application is intended to provide broad international patent protection of key intellectual property in support of the Company's strategic objectives.
Technologies gained by Cybin resulting from our strategic acquisition of Adelia Therapeutics, coupled with subsequent research initiatives from our experienced scientific team, have produced Cybin's first PCT filing. As we progress our R&D and clinical programs, we expect to continue to create and develop innovative therapeutics with faster onset of action, smoother pharmacokinetic profiles, shorter treatment periods, and reduced side effects.

Doug Drysdale, Chief Executive Officer of Cybin

About Cybin
Cybin is a leading biotechnology company focused on progressing psychedelic therapeutics by utilizing proprietary drug discovery platforms, innovative drug delivery systems, novel formulation approaches and treatment regimens for psychiatric disorders.
To view the original press release in its entirety click here