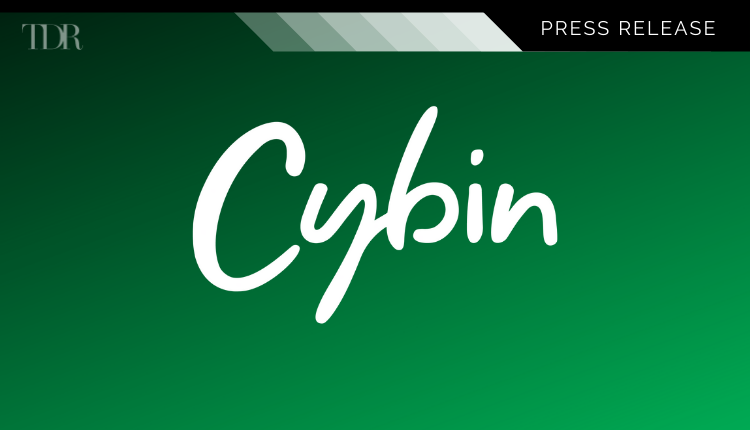 Cybin Files its 12th Patent Further Strengthening IP Portfolio of Novel Psychedelic Molecules and Delivery Mechanisms
Cybin Inc.(OTCMKTS:CLXPF), a biotechnology company focused on progressing psychedelic therapeutics, today announced that it has filed a new provisional patent application in support of its ongoing drug candidate programs.
The application discloses novel compositions which are expected to have improved pharmacokinetic profiles while retaining key efficacy measures of the original molecules and discloses innovative methods of deploying the novel compositions with faster therapeutic onset of Cybin's psychedelic tryptamine, while reducing psychedelic side effects and decreasing duration of the therapeutic effect thereof.
The patent application further reveals innovative methods directed to leveraging the disclosed compositions to promote decreased time to therapeutic onset, decreased duration of action, and decreased side effects.
Patent Filing Highlights:
The Company has a provisional patent application including disclosures directed to novel oral dosage forms believed to provide therapeutic advantages in addressing the Company's target indications over the current art.
The patent application is synergistic with other patent applications filed by the Company related to a delivery technology covering various chemically synthesized psychedelic molecules which is expected to provide faster onset times in a similar route to intravenous treatments.
The patent application bolsters the Company's portfolio related to deuterated psychedelic molecules and analogues which are expected to provide greater stability, better potency, more control over duration and greater bioavailability than other forms of these molecules.
The patent application disclosures related to faster therapeutic onset, decreased duration, and decreased side effects are anticipated to greatly reduce the clinical costs of administration resulting from reduced clinical observation time.
By continuing to innovate in directions to enhance the patient experience and reducing clinical observation times, we believe our treatments can decrease costs and increase the capacity of medical professionals in this field, which will promote increased access to these important therapeutics for those in need.

Doug Drysdale, Chief Executive Officer
To view the original press release in its entirety click here