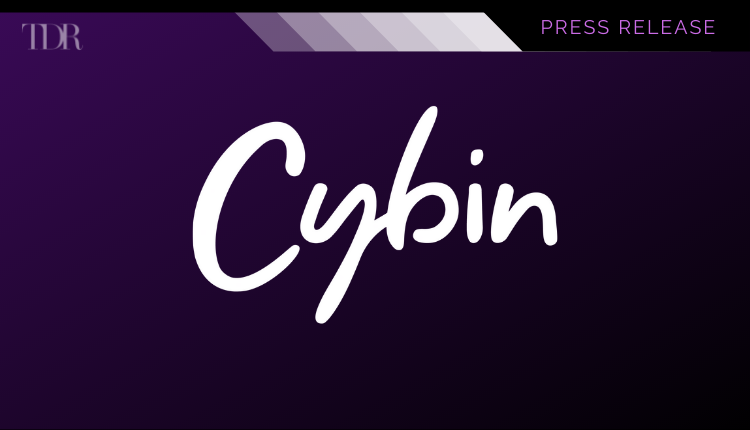 Cybin Granted DEA Schedule I Manufacturing License
Cybin Inc. (NEO: CYBN) (OTCMKTS: CLXPF), a biopharmaceutical company focused on progressing "Psychedelics to TherapeuticsTM", today announced that the Company has been granted a Schedule I manufacturing license from the U.S. Drug Enforcement Agency ("DEA"). The DEA license is a federal requirement for any investigators who intend to study, produce, analyze or otherwise work with Schedule I controlled substances.
The DEA license is for the Company's research lab in the Boston area. The license will allow the Company to further become a hub for innovation and drug discovery. Previously, the Company conducted much of its research and development ("R&D") work through globally licensed research organizations in the U.S., Canada, and the U.K., and through certain in-house capabilities. With the DEA license, the Company will be able to vastly expand its internal R&D capabilities to support innovative drug discovery and delivery involving Schedule I compounds.
We are pleased with the progression of our clinical and regulatory efforts since the Company's formation. This new license further positions the Company as a truly integrated biopharmaceutical company that can continue to work towards progressing Psychedelics to Therapeutics.

Doug Drysdale, Cybin's Chief Executive Officer
The Company is also pleased to announce the appointment of Leah Gibson to the position of Vice President of Investor Relations. Leah is a life sciences investor relations leader with more than 18 years of experience in corporate and shareholder communications, and business strategy development. She has spearheaded multiple strategic investor relations programs including an award-winning and best-in-class program responsible for driving $1.1B in institutional open-market investments over 12 months and increasing international shareholder presence. Leah has vast experience in working with small-cap and large-cap publicly traded biotechnology companies, including a $60B large-cap biotechnology company focused on creating transformative medicines for serious diseases.
As a transition with Leah Gibson becoming the new Vice President of Investor Relations, the Company also today announced that John Kanakis will step down from his Chief Business Officer position which was primarily focused on the management of investor and media relations functions. He will continue with the Company in a role to focus on M&A and business development opportunities.
To view the original press release in its entirety click here