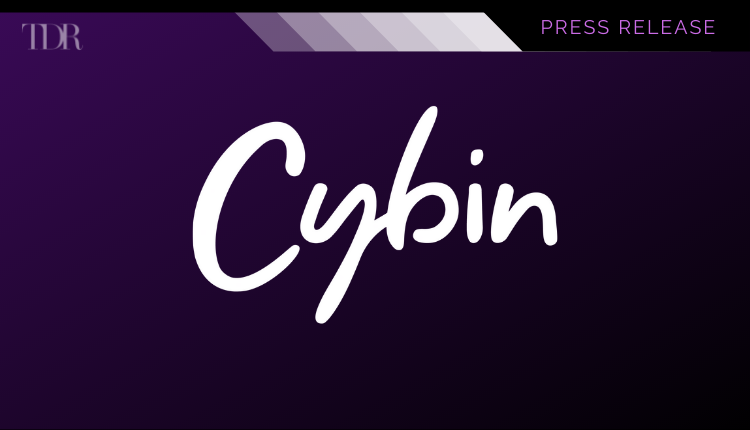 Cybin Inc. Reports Third Quarter Financial Results and Recent Business Highlights
Cybin Inc (NEO:CYBN)(OTCMKTS: CLXPF), a biopharmaceutical company focused on progressing "Psychedelics to Therapeutics™", today reported unaudited financial results for its third quarter ended December 31, 2021.
During the quarter, we continued to make tremendous progress advancing our proprietary psychedelic-based molecules toward clinical development – reaching regulatory milestones, completing numerous preclinical studies, and establishing reliable supply chains in the U.S. and the UK. Looking ahead, we believe that 2022 will be a pivotal year for Cybin with multiple therapeutic programs currently on track to enter clinical development that are supported by our promising and differentiated preclinical data. With patients always top of mind, we remain committed to our goal of developing accessible, safe, and effective treatments for mental illness, at a time when the need is greater than ever.

Doug Drysdale, Chief Executive Officer of Cybin
Recent Business and Pipeline Highlights:
Continued to advance CYB003 towards clinical development for the potential treatment of major depressive disorder ("MDD") and alcohol use disorder ("AUD"). The Company recently participated in a productive Scientific Advice Meeting with the UK Medical and Healthcare Products Regulatory Agency ("MHRA") to gain alignment and support on next steps for advancing its first-in-human Phase 1/2a trial of CYB003 for MDD into clinical development. Cybin plans to submit regulatory applications in the second quarter of CY2022, followed by initiation of the Phase 1/2a trial in mid-CY2022.
Completed more than 140 pre-clinical studies supporting the advancement of CYB003, CYB004, and other proprietary psychedelic molecules toward regulatory filings, marking more than 50 new preclinical studies completed in January 2022 alone and demonstrating Cybin's commitment to progressing psychedelics into therapeutics and bringing these potential treatments to patients as quickly as possible.
Received U.S. patent for CYB004 confirming a key accomplishment in strengthening the Company's IP portfolio. The patent covers CYB004, the Company's proprietary deuterated dimethyltryptamine ("DMT") compound and a range of deuterated forms of DMT and 5-MeO-DMT and protects the CYB004 drug substance as a putative new chemical entity. Cybin plans to submit a regulatory application in the second quarter of CY2022 for a pilot study of CYB004, which is expected to begin in the third quarter of CY2022.
Cybin-sponsored Kernel Flow Phase 1 feasibility study received Institutional Review Board ("IRB") Approval. The feasibility study evaluating Kernel Flow, a wearable, quantitative neuroimaging technology, to measure ketamine's psychedelic effects on hemodynamics in the cerebral cortex, is expected to begin in the first quarter of CY2022.
Announced Investigational New Drug ("IND") and IRB approvals for co-funded investigator-initiated Phase 2 clinical trial evaluating psychedelic-assisted psychotherapy utilizing the EMBARK psychedelic facilitator training program. The trial, which will be conducted at the University of Washington, will assess psychedelic-assisted psychotherapy with psilocybin treatment in frontline clinicians experiencing COVID-related distress and began enrolling in the fourth quarter of CY2021.
Awarded grant to support the first psychedelic treatment clinic at Lenox Hill Hospital, part of Northwell Health, to provide treatment for patients in underserved communities on the Upper East Side of Manhattan, New York.
Third-Quarter Financial Highlights
Cash and cash equivalents totaled to C$63.6 million as of December 31, 2021.
Cash-based operating expenses totaled C$12 million for the quarter ended December 31, 2021, of which C$2.5 million were one-time, non-recurring costs. Non-cash expenses totaled C$5.2 million for a net loss of C$17.2 million.
Conference Call and Webcast Details
DATE: Thursday, February 10, 2022
TIME: 8:30 a.m. (EST)
DIAL-IN 1-844-200-6205 (U.S. toll free) or 1-833-950-0062 (Canada toll free)
CODE 868712
WEBCAST https://events.q4inc.com/attendee/296855699
The live and archived webcast will also be available on the investor relations section of the Company's website under the Events & Presentations page.
To read the rest of the Press Release in its entirety, click here.