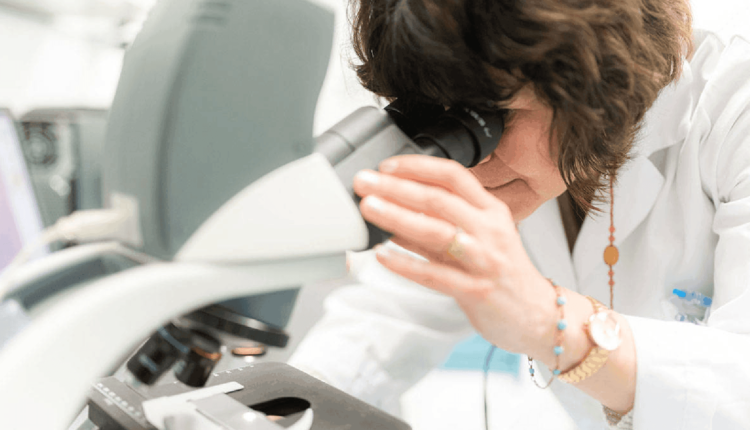 Cybin Phase 2 Major Depressive Disorder Study Demonstrates Rapid and Remarkable Outcomes
Today, Cybin Inc. (NASDAQ: CYBN) (CBOE :CYBN) unveiled its much-anticipated Phase 2 interim findings for CYB003, a proprietary deuterated psilocybin analog. The results showcase a rapid, substantial, and statistically significant reduction in depression symptoms, observed three weeks after a single 12mg dose when compared to a placebo.
The Phase 2 clinical trial was designed to evaluate efficacy, with the primary focus on the reduction of depression symptoms at the three-week mark after a single administration. The study used the Montgomery–Åsberg Depression Rating Scale (MADRS), consisting of ten clinician-administered items to measure depressive symptoms.
Widely accepted by regulatory authorities worldwide as a metric for standardized testing, MADRS includes items ranging from mood-related sadness, sleep and appetite changes, concentration difficulties and more. The tally-style scoring system consists of scores ranging from 0 to 6, with a total score outcome ranging from 0 to 60.
In the CYB003 study, the mean baseline total scores on the MADRS were 32.6 for the active group and 33.3 for the placebo group.
CYB003 Yields Impressive Results
At the primary efficacy endpoint of 3 weeks for MDD symptoms, defined as changes in the MADRS total score from baseline, participants receiving CYB003 exhibited a remarkable superiority, with a 14.08-point difference between control and treatment group (p=0.0005, Cohen's d=2.15). Notably, a p-value below 0.05 denotes statistical significance, and values below 0.001 are considered highly statistically significant.
At the three-week mark after a single 12mg dose of CYB003, statistically significant differences in the response rates compared to the placebo group were observed. Specifically, CYB003 demonstrated an impressive 53.3% response rate, signifying a ≥50% reduction in MADRS scores, while the placebo group showed a 0% response rate.
Furthermore, CYB003 exhibited a noteworthy remission rate of 20.0%, with MADRS scores falling below the threshold of 10, in stark contrast to the placebo, where no participants achieved remission.
Commenting on these remarkable interim results, Doug Drysdale, Chief Executive Officer of Cybin, expressed optimism for both patients and healthcare providers. He highlighted the unprecedented efficacy demonstrated by the 12mg dose of CYB003, which significantly outperformed current treatment options for depression. Drysdale noted that Cybin is eager to unveil the complete set of topline data later this quarter, with 12-week durability data slated for release in the first quarter of 2024.
In preparation for a broader international, multi-site Phase 3 trial in early 2024, the company remains committed to evaluating the safety and efficacy of CYB003 in individuals suffering from MDD.
Cybin's Upcoming Milestones
Upcoming milestones for Cybin include the release of full topline safety and efficacy data from the CYB003 MDD study by the end of Q4 2023, with 12-week durability data expected in Q1 2024. Cybin intends to submit this topline data to the FDA and request an end-of-Phase 2 meeting in Q1 2024. Recruitment for a CYB003 Phase 3 study is anticipated to commence by the end of Q1 2024.
The company also plans to share topline Phase 1 data for CYB004 and SPL028, proprietary novel deuterated N,N-dimethyltryptamine (DMT) compounds, by the end of 2023. This will support the initiation of a Phase 2 study in participants with generalized anxiety disorder in Q1 2024.
__________
* In accordance with an executed agreement between The Dales Report and Cybin, The Dales Report is engaged with the aforementioned on a 6-month contract for $7,500 per month, with the purpose of publicly disseminating information pertaining to Cybin via The Dales Report's media assets, encompassing its website, diverse social media platforms, and YouTube channel. Compensation for The Dales Report services involves the receipt of a predefined monetary consideration, which may, on certain occasions, encompass ordinary shares in instances where monetary compensation was not obtained. In such instances where share compensation was received, The Dales Report hereby asserts the right to engage in the acquisition or disposition of such shares subsequent to the conclusion of the aforementioned contractual period, in compliance with provincial, state, and federal securities regulations. Please refer to the "Disclosures" section below, which is to be interpreted in conjunction with this disclaimer.