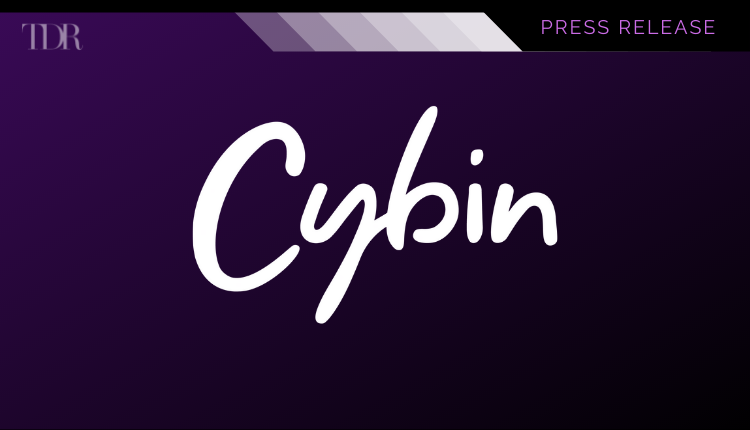 Cybin Receives FDA IND Clearance for its Phase 1/2a Clinical Trial Evaluating CYB003 for the Potential Treatment of Major Depressive Disorder
Cybin Inc. (NEO:CYBN) (OTCMKTS:CLXPF), a biopharmaceutical company focused on progressing "Psychedelics to Therapeutics™", today announced that it has received a "may proceed letter" and Investigational New Drug Application ("IND") clearance from the U.S. Food and Drug Administration ("FDA") for its Phase 1/2a first-in-human clinical trial evaluating CYB003. CYB003 is a proprietary deuterated psilocybin analog that is being developed for the potential treatment of major depressive disorder ("MDD"). This milestone marks the industry's first ever novel psilocybin analogto enter clinical development. The Company will begin recruiting patients immediately and expects to provide an interim pharmacokinetic ("PK") and safety data readout in Q4 2022.
We are extremely pleased to advance CYB003 into clinical development so quickly. Our team has worked diligently to achieve this major regulatory milestone and we look forward to collaborating with Clinilabs, our drug development partner, to accelerate this program. This Phase 1/2a trial represents the first time that a psilocybin analog will be evaluated for the treatment of MDD and is the key next step toward our ultimate goal of providing a new and effective treatment for people suffering with mental health conditions.

Doug Drysdale, Chief Executive Officer of Cybin
About the CYB003 Phase 1/2a Trial
The Phase 1/2a trial is a randomized, double-blind, placebo-controlled study evaluating people with moderate to severe MDD. Participants will receive two administrations (placebo/active and active/active) and a response/remission will be assessed at Week 3 (after first dose) and at Week 6 (after second dose). Importantly, participants in the trial that are currently being treated with selective serotonin reuptake inhibitors will be allowed to remain on their antidepressant medication.
Using the Montgomery-Asberg Depression Rating Scale, the trial will assess rapid onset of antidepressant effect on the day of dosing. The study will also evaluate the benefit of CYB003 when administered at up to two doses of 12mg and will provide important PK and safety data to determine a clinical path forward. An optional open-label follow-up study will assess the durability of treatment effect out to 12 weeks.
The detailed Phase 1/2a study protocol is available at clinicaltrials.gov under the Identifier number: NCT05385783.
About CYB003
CYB003 is a deuterated analog of psilocybin, which is part of a family of molecules called indolamines that include more common neurotransmitters, such as serotonin. Psilocybin is dephosphorylated to form its metabolite psilocin, which can cross the blood-brain-barrier. Given its structural similarity to serotonin, psilocin can easily activate the serotonin 5-HT2A receptor.
CYB003 is designed to potentially address the challenges and limitations of oral psilocybin. Based on preclinical data, CYB003 achieved less variability in plasma levels, faster onset of action, and shorter duration of effect. We believe CYB003 has the potential to reduce time and resource burden on patients, providers, and payers, and possibly improve scalability and accessibility​ of treatment.
Preclinical Results for CYB003
In multi-species preclinical studies, CYB003 demonstrated:
a well-tolerated profile following several doses in multiple species that supports repeat dosing in humans;
a similar in vitro and in vivo pharmacology profile when compared to psilocin, the active naturally occurring psychedelic agent in psilocybin;
a 50% reduction in variability compared to classic psilocybin, indicating the potential for more accurate dosing;
a 50% dose reduction compared to classic psilocybin, indicating the potential to maintain equivalent efficacy while reducing side effects;
a 50% shorter time to onset when compared to classic psilocybin, indicating the potential for shorter duration of treatment, lower inter-subject variability, and better therapeutic control; and,
nearly double the brain penetration when compared to classic psilocybin, indicating the potential for a less variable treatment response.
"Multiple academic studies have shown that psychedelic-based treatments, like psilocybin, may have the potential to revolutionize mental healthcare, but few companies have addressed the well-known limitations and side effects of oral psilocybin. We believe CYB003 has the potential to offer people in need with a more tolerable and potentially more effective treatment option. We look forward to advancing this important compound through clinical development," concluded Drysdale.
To read the rest of the Press Release in its entirety, click here