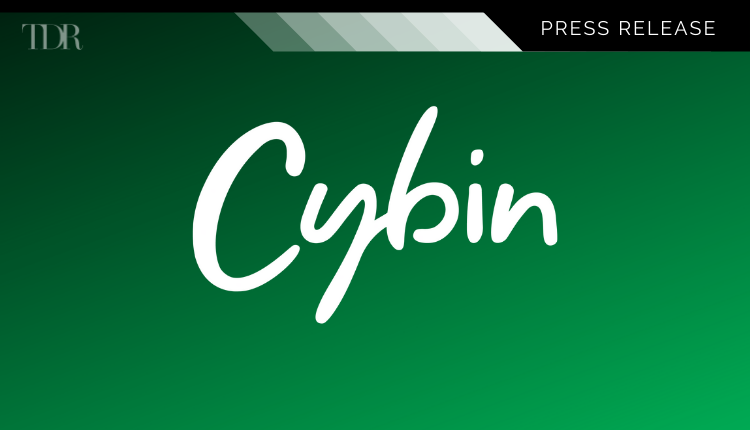 Cybin Receives Final Approval to Commence Trading on the NYSE American on or About August 5
Cybin Inc.(NEO: CYBN) (OTCMKTS: CLXPF), a biotechnology company focused on progressing psychedelic therapeutics, today announced that it has received approval for the listing of its common shares on the NYSE American LLC stock exchange ("NYSE American"). The Company expects its common shares will open for trading on the NYSE American on or about August 5, 2021, under the symbol "CYBN".
We are all delighted to receive this approval from the NYSE American and are thankful to our wonderful team and loyal investor base who have followed us on this journey, so far. As the first psychedelic biotech company that will now trade on this esteemed exchange in the US, we will commit resources to reach the broadest investor audience with our mission and will continue to accelerate our efforts to position Cybin as a leader in the sector.

Doug Drysdale, Cybin's CEO
In addition to listing and trading on the NYSE American in U.S. dollars, Cybin's common shares will continue to be listed and trade in Canada on the NEO Exchange ("NEO") in Canadian dollars under the symbol "CYBN".
Shareholders that purchased their Cybin common shares "over-the-counter" or OTC, including shareholders whose shares are denoted in their institution/broker account with the symbol "CLXPF", are advised to monitor their account to ensure their holdings are updated to reflect the NYSE American listing and trading symbol, as the Company expects OTC quotations for Cybin's common shares to cease in connection with the NYSE American listing. Shareholders are advised to contact their broker for more information if they have questions in this regard.
Cybin's common shares will also continue to trade on the Frankfurt Stock Exchange under the symbol "R7E1".
The company will issue a press release one day prior to the commencement of trading on the NYSE American.
To view the original press release in its entirety click here