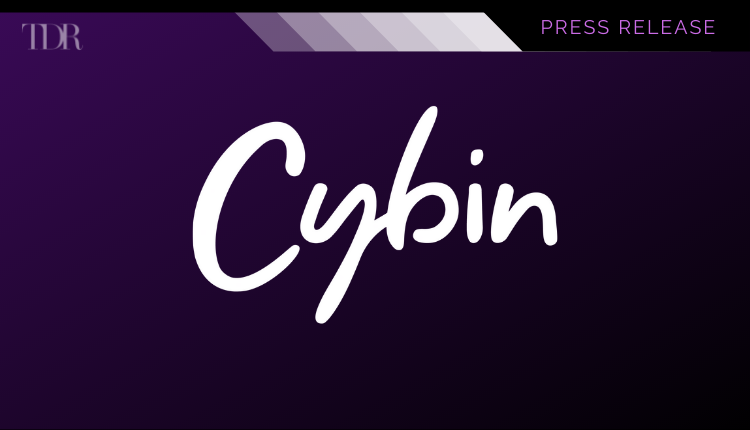 Cybin Submits IND Application to FDA for its Phase 1/2a First-in-Human Trial of CYB003 for the Treatment of Major Depressive Disorder
Cybin Inc. (NEO:CYBN)(OTCMKTS: CLXPF), a biopharmaceutical company focused on progressing "Psychedelics to TherapeuticsTM", is pleased to announce the submission of an Investigational New Drug ("IND") application to the U.S. Food and Drug Administration ("FDA") for its Phase 1/2a first-in-human clinical trial evaluating CYB003, a proprietary deuterated psilocybin analog, for the treatment of major depressive disorder ("MDD").
Following the successful completion of our IND-enabling work just last month, we are very excited to have reached this major milestone toward advancing CYB003 into clinical development so quickly. Based on preclinical studies, our proprietary psilocybin analog has the potential to offer numerous advantages over classic psilocybin with the potential to ultimately provide better outcomes for people suffering with MDD. This FDA submission is the next major step in the advancement of CYB003, and we continue to work tirelessly to bring this innovative therapeutic option to people as quickly as possible. We look forward to continuing to work with the FDA to initiate the Phase 1/2a trial in mid-2022.

Doug Drysdale, Chief Executive Officer of Cybin
About the CYB003 Phase 1/2a Trial
The Phase 1/2a trial is a randomized, double blind, placebo-controlled study evaluating people with moderate to severe MDD. Subjects will receive two administrations (placebo/active and active/active) and a response/remission will be assessed at Week 3 (after single dose) and at Week 6 (after receiving a second dose). Using the Montgomery-Asberg Depression Rating Scale, the trial will assess rapid onset of antidepressant effect on the day of dosing. The study will also evaluate the benefit of more than one administration and will provide pharmacokinetic ("PK") and safety data. The trial design will allow for people to continue their treatment with selective serotonin reuptake inhibitors ("SSRIs"). An optional open-label follow-up study (up to 12 weeks) will allow an assessment of durability of treatment effects.
"Through this Phase 1/2a trial, we are primarily looking to demonstrate the improved PK and safety profile of CYB003, as well as efficacy. We have designed the trial to allow people to continue to take their antidepressant medication, which will also allow us to assess the effect of CYB003 on people who are treated with an SSRI. At this time, we expect to have a PK and safety data readout by the end of 2022," concluded Drysdale.
The Company has engaged Clinilabs Drug Development Corporation, a global, full-service contract research organization with deep expertise in central nervous system drug development, to carry out the Phase 1/2a clinical trial of CYB003.
The detailed Phase 1/2a study protocol is available at clinicaltrials.gov under the Identifier number: NCT05385783.
To read the rest of the Press Release in its entirety, click here