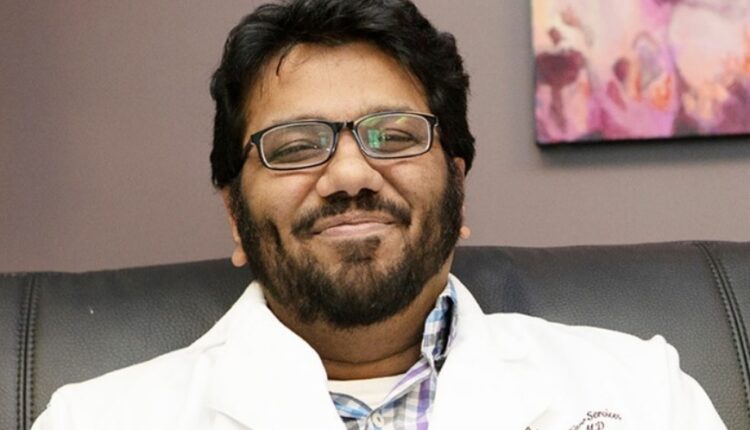 DEA Pressured To Allow End-Of-Life Psychedelics Treatments For Patients
The ongoing battle led by palliative care specialist Dr. Sunil Aggarwal to pressure the DEA to allow end-of-life treatments for patients seeking to use psychedelics introduced another chapter.
The agency replied to Dr. Aggarwal's petition last month stating that the FDA has not authorized psilocybin as a medicine and so it must remain in the Schedule I category of the Controlled Substances Act (CSA), while also suggesting those behind the appeal were inspired commercial interest.
In reply, the attorneys in charge of the case filed a new challenge to the rescheduling petition denial in the U.S. Court of Appeals for the Ninth Circuit, with opening briefs due on January 9 (petitioners) and February 7 (respondents) next year, first reported Marijuana Moment.
Aggarwal is fighting for his patients to lawfully use psilocybin and for the rescheduling of the drug as well as for the application of federal Right To Try (RTT) laws, an issue being discussed and fought for at the congressional level within the last year.
The clinician, backed by companion bills filed by Senators Cory Booker (D-NJ) and Rand Paul (R-KY) and Reps. Earl Blumenauer (D-OR) and Nancy Mace (R-SC), insists on the RTT laws to enable seriously ill people to get medical treatment with investigational drugs -including those under Schedule I classification.
The DEA replied that the RTT statute mentions exemptions under the federal Food, Drug and Cosmetic Act (FD&C Act), while no explicit claim is made regarding the CSA. To this, petitioners replied that a CSA section states the federal agency cannot interpret the drug law in a way that conflicts with the FDCA.
Kathryn Tucker, director of advocacy for the National Psychedelics Association involved in the ongoing psilocybin litigation, is confident: "We will take our very strong arguments that psilocybin does not belong on Schedule I into court and look forward to a successful outcome there," she recently told Marijuana Moment.
"Through the RTT litigation and this new suit challenging the refusal to initiate rescheduling proceedings, we are pressing forward to open access, knowing that those with life-threatening conditions could be benefited with this therapy," Tucker concluded.
__________
This article was originally published on Benzinga and appears here with permission.