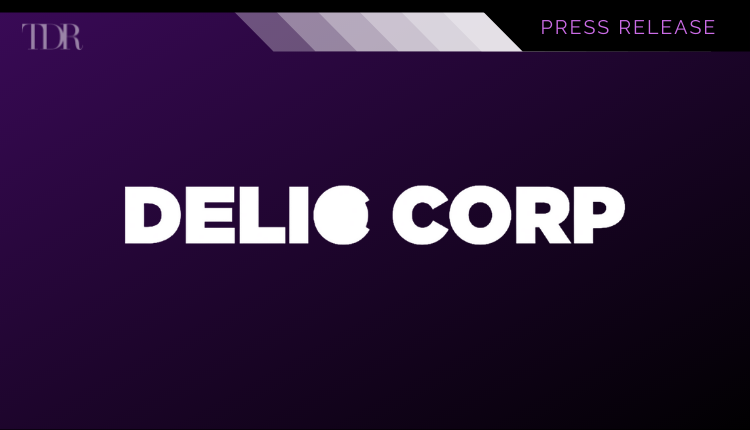 Delic Labs Applies for Dealer's License to Commercialize Psychedelics Research, Health Exemption to Test MDMA and LSD
License Allows Authority to Work with Additional Banned Substances and Market the Research for Medical Purposes
 Delic Holding Corp Inc. (CNSX: DELC) (OTCMKTS: DELFC) (Original Source), the leading psychedelic wellness platform, today announced Delic Labs has applied for a Health Canada 56 Research Exemption that would allow the scientists to perform research and tests on a host of compounds outside of psychedelic mushrooms, including MDMA and LSD. The lab currently holds a 56 Research Exemption for chemistry analytics on psilocybin mushrooms.
Additionally, the lab has applied for a Dealer's License and intends to eventually commercialize its psilocybin research and associated intellectual property (IP) for medical and research purposes. Some of the work would include researching extraction of pharmaceutically relevant compounds from psychedelic mushrooms and turning those extracts into medical products. Delic Labs will also synthesize non-naturally occurring compounds as part of its ongoing med-chem pipeline.
Delic Labs is a federally authorized psilocybin and cannabis research laboratory focused on extraction, analytical testing, and chemical process development. Delic Labs serves as the engine for the Delic platform, conducting research and developing innovative product lines and intellectual property, including psilocybin vaporization technology for future distribution across the Company's physical footprint and licensed psychedelic wellness clinics in the United States.
Matt Stang, co-founder and CEO of Delic Corp, stated, "Never before has a lab been authorized to test psychedelic compounds such as MDMA and LSD with the opportunity to create new medicines for the millions suffering from debilitating conditions like depression, anxiety, PTSD and Parkinson's disease. Delic Labs is leading the way in psychedelic compound testing and ensuring the safety and effectiveness of any treatments produced using them, while also actively researching potential new medicines for the market."
Once we secure this 56 Research Exemption together with the Dealer's License, Delic Labs will become the leader in safety testing of psychedelic compounds to ensure the highest standards and quality control. We will greatly expand our capabilities to work with other banned substances, such as MDMA and LSD, along with psilocybin to develop new psychedelic drugs for medical and research purposes. We believe we are on the cusp of understanding the breadth of what is possible with psychedelics and medicine.

Dr. Markus Roggen, co-founder of DELIC Labs
Founded by Dr. Roggen, an award-winning chemist, and UBC Professor, Dr. Glenn Sammis, Delic Labs supports the psychedelic industry with high precision chemical analytics, metabolomic identification and process optimization. Delic Labs is one of a handful of licensed psilocybin research labs in Canada and has an aggressive plan to build out a suite of novel compounds and delivery methods for the industry. Delic Labs is also a leading cannabis analytical and research company boasting clients that include some of the largest brands in the world.
To view the original press release in its entirety click here