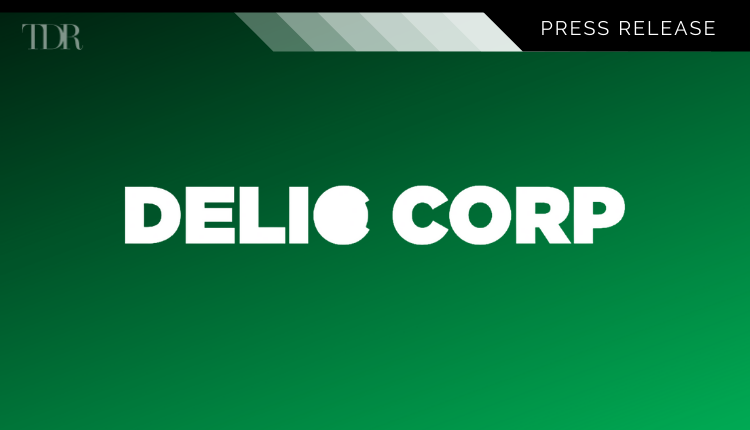 Delic's Acquisition Target, Ketamine Infusion Centers, Announces Proposal to Acquire 2 Additional Clinic Locations
Acquisition to Double Chain Size/Cement Largest Clinic in Arizona
Delic Holdings Inc. (CNSX: DELC) (OTCMKTS: DELFC) a psychedelic wellness platform, is pleased to announce that its acquisition target (under binding letter agreement see news release dated February 4, 2021), Ketamine Infusion Centers ("KIC"), proposes to acquire two (2) additional licensed ketamine clinics in Arizona. The proposed acquisition would double the footprint of the infusion chain and become the largest operator in the state of Arizona.
This is a major step toward becoming the largest ketamine clinic operator in the country, bringing superior quality and expanding access for patients. KIC is the leading name in high quality care and incredible outcomes for its patients and this move helps grow that reputation significantly. As a vital part of the Delic platform, KIC will continue to offer wellness and benefits for many people suffering from anxiety, depression and PTSD.

Matt Stang, Delic CEO and co-founder
Over the past three years, the team at KIC has expanded from Arizona to California, while overseeing 4,000 treatments administered to date, and generating more than $1.5-million (U.S.) in revenue. KIC continues to operate under the Delic umbrella, under the direction and guidance of Dr. Christopher Ray, Sonny Diaz, Rogelio Monzon and Ganesh Acharya. With the successful completion of the acquisition, KIC will expand to 3 clinics in Arizona, with locations in Central Phoenix, East Valley, and West Valley, and 1 in California, with a location in Bakersfield.
Sonny Diaz, co-founder of KIC, stated: "We are thrilled to join the Delic family and double our footprint with this acquisition, allowing greater access to patients for these vital services. Ketamine Infusion Centers unique model and passion to obtain the highest patient outcomes and purely evidence-based practices is a perfect fit in the Delic ecosystem. Together with their vast knowledge of psychedelic wellness, strong partner channels and mission to bring psychedelic wellness into the mainstream, we see unlimited potential of how many lives we may positively affect together."
As part of these two sublease transactions, KIC will assume ownership of both licences, which contain the OTC licenses for the respective locations at no additional costs. KIC will submit the necessary paperwork to the State of Arizona to complete the license transfer processes.
About Ketamine Infusion Centers
Ketamine Infusion Centers ("KIC") is a limited liability corporation formed under the laws of Arizona, which owns and operates two ketamine infusion treatment clinics, one in Phoenix, Arizona and the other in Bakersfield, California. Supported by clinical trials and peer reviewed studies, ketamine infusions have emerged as a promising treatment option for chronic diseases and pain disorders.
To view the press release in its entirety, click here.