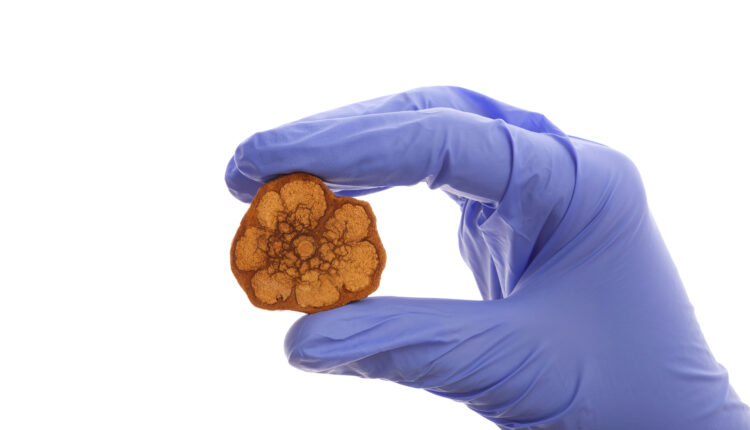 DMT For Major Depressive Order: Small Pharma Study Shows Promise
Could DMT or a similar compound be used in the treatment of major depressive disorder? Small Pharma Inc. (CVE: DMT)(OTCMKTS: DMTTF), recently completed a clinical trial of its lead novel drug candidate, a proprietary intravenous formulation of DMT, in combination with supportive psychotherapy, with positive results.
The results of the combined phase 1 clinical trial show that Small Pharma's candidate, SPL026, is well-tolerated and safe in volunteers who are naïve to psychedelics.
Last month in an interview with Small Pharma's chief medical and science officer Dr. Carol Routledge, The Dales Report learned that the placebo-controlled phase 1 component of the study focused on the evaluation of SPL026's safety, tolerability, and pharmacodynamic effects in health volunteers who had not previously used a psychedelic drug.
The drug was administered in conjunction with therapy at escalating doses to a total of 32 volunteers, with no serious or adverse events reported.
One reason Small Pharma opted to focus on a compound like DMT rather than one like psilocybin or LSD is because of its duration: generally, once consumed intravenously, a DMT experience lasts for 20 to 25 minutes. Psilocybin, on the other hand, tends to last between 4 and 6 hours in length, and LSD even longer, at 10 to 12 hours.
While early study results show that psilocybin shows potential in the treatment of major depressive disorder, Routledge says one must consider the needs of the patient. If psychedelics are made available for treatment, it's likely that some might prefer a shorter psychedelic experience with DMT, rather than a longer one with a different compound.
One of the biggest aims of the trial, Routledge said, was to identify the appropriate dose of the novel drug candidate to initiate a breakthrough psychedelic experience. Breakthrough psychedelic experiences have been shown in previous research to be a critical element of psychedelic treatment, and are tied to greater patient outcomes. Based on the results of the trial, the CMO and CSO is confident that their drug candidate is capable of spurring on such an experience.
Based on this data, Small Pharma has determined an appropriate dose for the next stage of its clinical trial work with SPL026. Now that the phase 1 trial is complete, the company has initiated phase 2a of the trial, which Routledge says is the first regulated clinical trial of DMT-assisted therapy in patients.
A total of 42 patients with major depressive disorder will participate in the blinded, randomized, placebo-controlled, proof-of-concept phase 2a study, which is being held at two clinical trial sites in the United Kingdom. The trial will utilize a combination of psychotherapy and the compound SPL026, and assess and compare the efficacy of one dose of the compound to two doses.
Routledge is hopeful that the phase 2a trial will show promising results.
"For the first time, you're going to have a rapidly acting anti-depressant. Most anti-depressant treatments take a number of weeks to start to show benefit," said Routledge. "This should be almost immediate. On top of that, a single-dose treatment should provide a durable anti-depressant effect. It's a different paradigm, completely."