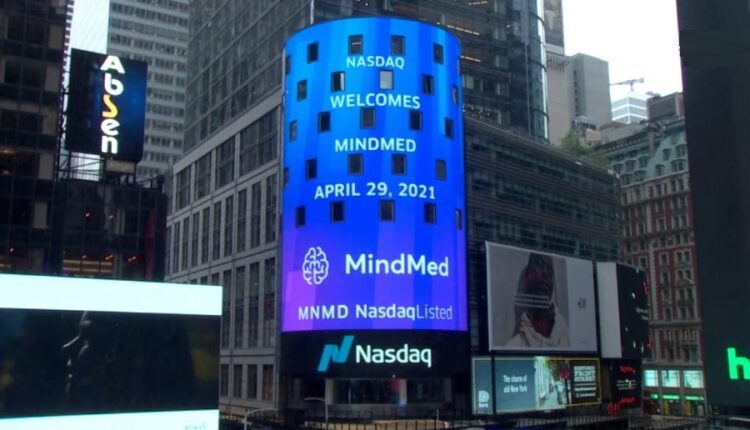 FCM Holdings Accuse MindMed Braintrust Of 'Pursuing Misguided Clinical Path for MM-120'
Mind Medicine activist shareholders FCM MM Holdings are at it again. The special purpose vehicle set-up to represent certain early investors in MindMed threw down the gauntlet again, accusing company managers of, among other things, mismanaging its Phase II LSD trial for general anxiety disorder. Clearly, the press release was designed to put maximum pressure on MindMed's Board of Directors to enact executive and operational change.
In a press release issued this morning, FCM indicated that they have 'analyzed' the regulatory approval strategies of the 63 Central Nervous System drugs approved by the FDA in the past decade. It found that 66% of CNS drugs did not perform a Phase IIb—and 22% skipped Phase II altogether—and thus concluded that MindMed CEO Robert Barrow was incorrect in his claim that a Phase IIb of MM-120 was required by the FDA.
Furthermore, FCM's analysis has not found any company that has embarked on a non-pivotal Phase IIb study following a successful Phase II study, as MindMed is doing. FCM believes that MindMed management's current development strategy for MM-120 "is completely misguided."
If true, FCM is implying that MindMed has wasted a significant amount of time and money in conducting a trial that never needed to conduct. FCM argues that the industry gold standard for CNS drugs is to perform dose finding in Phase III—a strategy FCM has been advocating MindMed pursue for MM-120.
FCM also called into question "management's failure to make appropriate use of these strong results", as highlighted by the "botched" MM-110 program.
The MM-110 program was previously focused on an ibogaine derivative for opioid use disorder— MindMed's inaugural development program acquisition when the company was first getting started. However, the lack of sufficient pre-clinical data put a halt of Phase IIa trial plans, despite positive Phase I data, and management subsequently decided to reallocate resources to other pipeline candidates.
By extension, FCM further downplayed CEO Robert Barrow's and Chief Medical Officer Dr. Daniel Karlin's "requisite regulatory experience to bring MM-120 to market safely and efficiently," expressly questioning the duo's ability to lead MM-120 to a successful trial completion.
FCM's Proposed Remedy
Further to their analysis, FCM announced that Dr. Freeman has drafted a 77-page Phase III protocol to treat GAD using MM-120 and a plan to start the Phase III trial in 2023. The GAD Phase III is designed to answer whether the lowest effective dose is 50 µg or 100 µg.
If FCM's nominees are elected at the 2023 annual meeting of MindMed shareholders, they would take the steps necessary for MindMed to initiate a meeting with the FDA in October 2023, and then begin dosing the first patient in a Phase III trial in December 2023.
On April 18, MindMed filed its preliminary proxy materials with the U.S. Securities and Exchange Commission in connection with the 2023 Annual General Meeting of Shareholders, scheduled for June 15, 2023.
TDR will have additional coverage as events warrant.