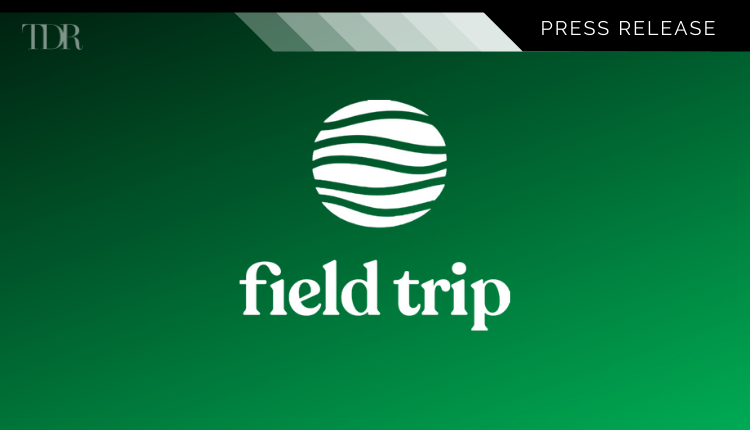 Field Trip Health Ltd. Announces DTC Eligibility
Field Trip Health Ltd. (CNSX: FTRP; OTCMKTS: FTRPF), a leader in the development and delivery of psychedelic therapies, is pleased to announce that its common shares are now eligible for electronic clearing and settlement through The Depository Trust Company ("DTC") in the United States.
DTC is a subsidiary of The Depository Trust & Clearing Corporation, a United States company that manages the electronic clearing and settlement of publicly-traded companies. Securities that are eligible to be electronically cleared and settled through DTC are considered "DTC eligible." This electronic method of clearing securities speeds up the receipt of stock and cash and thus accelerates the settlement process for investors and brokers, enabling the stock to be traded over a wider selection of brokerage firms.
DTC eligibility simplifies the process of transferring the Company's shares between brokerages in the United States and speeds up the execution of trades. We are pleased to become DTC eligible, which is an important step toward increasing liquidity in our stock and building a strong presence for our company within the U.S. capital markets.

Joseph del Moral, Chief Executive Officer of Field Trip
Field Trip's common shares and warrants continue to trade on the Canadian Securities Exchange under the tickers FTRP and FTRP.W and its common shares are posted on the OTCQX Best Board under the ticker FTRPF. Field Trip continues to explore options to enhance liquidity and access for global investors interested in investing in Field Trip, including potential up-listings or cross-listings to US or international exchanges and/or up-listing to senior exchanges in Canada.
To view the original press release in its entirety click here