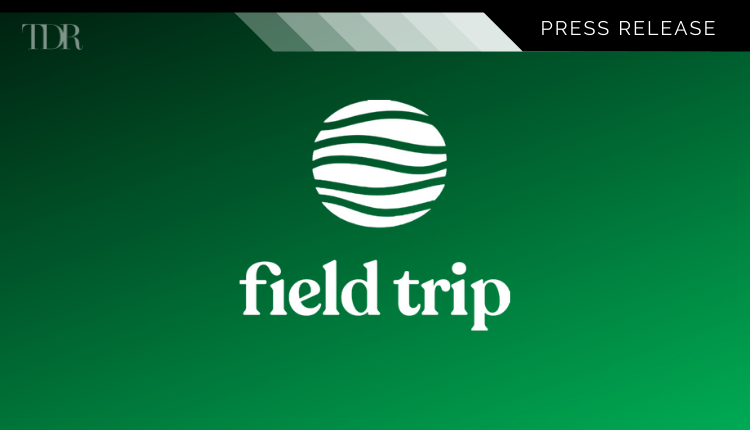 Field Trip Health Ltd. Announces Launch Of "Kap Co-Operative" Program, Enabling Independent Psychedelic Therapists To Practice At Its Field Trip Health Centers; Also Launches Training Programs To Educate A New Generation Of Psychedelic Clinicians
The KAP Co-op program gives eligible therapists the ability to provide ketamine-assisted psychotherapy (KAP) to their patients at Field Trip Health Centers utilizing Field Trip's medical teams for screening, prescribing and administration of ketamine.
Training programs will provide both didactic and experiential training to therapists and medical professionals who wish to learn about KAP.
Therapists who complete Field Trip's training programs will automatically become eligible to join the KAP Co-op program.
Field Trip Health Ltd. (CNSX: FTRP; OTCMKTS: FTRPF), a leader in the development and delivery of psychedelic therapies, is pleased to announce the launch of "KAP Co-op", a program that enables eligible independent psychedelic therapists to provide ketamine-assisted psychotherapy (and, in the future, other legal, psychedelic-assisted therapies) at its Field Trip Health centers. Field Trip is also pleased to announce the launch of training programs designed to provide interested psychotherapists or other qualified mental health professionals and clinicians with access to best-in-class training on KAP.
KAP Co-op Program
Under the KAP Co-op Program, independent therapists who are experienced at providing psychedelic-assisted therapies, or who completed approved training programs through providers including MAPS, Fluence, The Ketamine Training Center and the California Institute for Integral Studies (CIIS), amongst others, are eligible to become a co-operative therapist with Field Trip ("Co-op Therapists").
Once approved, Co-op Therapists will have access to Field Trip's world class centers for psychedelic therapies and other resources from Field Trip to provide KAP to their own private practice clients ("Co-op Clients").
Co-op Clients will be able to access Field Trip's medical teams for the screening, prescribing and administration/dispensation of ketamine, while continuing to receive all preparation and integration therapy from their existing therapist.
The cost of the medical screening and ketamine administration/dispensation at a Field Trip Health center for Co-op Clients will be available for an introductory price of $400 for a limited period. The cost of the preparation and integration therapy will be established directly between the Co-op Client and the Co-op Therapist as part of their existing therapeutic relationship within the therapist's private practice.
The launch of the KAP Co-op Program extends Field Trip's presence to a whole new population of therapists and their clients who want to have the Field Trip experience and access our world class Field Trip Health centers. Now, instead of operating in parallel to existing client-therapist relationships, Field Trip is working on a truly complementary and co-operative basis to the incredible work all psychedelic therapists are doing with their clients.

Hannan Fleiman, Field Trip's President
Training Programs
Field Trip's training programs will provide a blend of didactic and experiential training for the delivery of KAP, and will be provided over the course of a weekend (Friday – Sunday). Topics covered in the training programs will include: preparation for psychedelic therapy, techniques for guiding a psychedelic experience, and integration of insights from a psychedelic experience.
The first session of Field Trip's therapist training program will take place on the weekend of October 8, 2021 in Seattle, WA, and will cost $1,200 USD. Future sessions will be announced at a later time and will be held at Field Trip's various Field Trip Health center locations.
"Many therapists are eager to get practical, hands-on experience with psychedelic-assisted therapies so they can confidently start offering these powerful modalities to their clients," said Dr. Ryan Yermus, Field Trip's Chief Clinical Officer. "Presently, however, the options available for training are limited and are either cost prohibitive, infrequent, long or do not include hands-on training. With the launch of Field Trip's training programs, we are making training for therapists accessible and affordable. But what is even more exciting is with the launch of our KAP Co-operative Program, therapists will be able to quickly put that training to use."
"Therapists are on the frontline of the global mental health crisis. And everyday more evidence confirms that the best tools we have to address this crisis are psychedelic-assisted therapies," said Ronan Levy, Field Trip's Executive Chairman. "The best thing we can be doing right now is to equip an army of therapists with what they need to deliver these powerful therapies. And that's exactly what Field Trip is doing. Through our training programs and our KAP Co-op Program, any qualified therapist that wants to provide psychedelic-assisted therapies will have access to the training, facilities and medical resources they need to do so."
"I genuinely believe that in 20 years we might look back and see that the launch of these programs, along with the incredible progress we are making in advancing the science and understanding of psychedelic molecules such as FT-104, marked a turning point in the mental health crisis we are battling," he added.
Therapists and clinicians interested in participating in KAP Co-op or Field Trip's training programs should send an indication of interest to [email protected] or [email protected], respectively
To view the original press release in its entirety click here