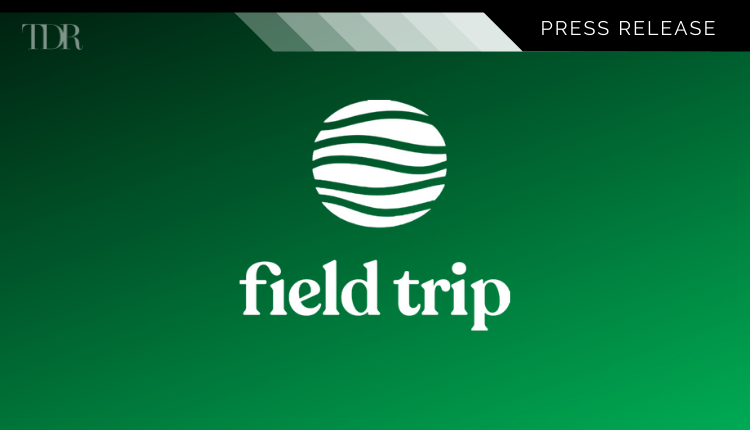 Field Trip Health Ltd. Receives Conditional Approval to Up-List to the Toronto Stock Exchange
Field Trip Health Ltd. (CNSX: FTRP; OTCMKTS: FTRPF), a leader in the development and delivery of psychedelic therapies, is pleased to announce that it has received conditional approval to list its common shares and warrants on the Toronto Stock Exchange (TSX). The listing is subject to the company fulfilling certain requirements of the TSX in accordance with the terms of its conditional approval letter dated May 26, 2021.
Field Trip is actively working to satisfy the requirements and conditions that were highlighted in the approval letter and management is confident that all conditions for listing will be met in the coming weeks. Upon obtaining final approval, the Company will issue an additional press release to inform shareholders when it anticipates that its common shares will commence trading on the TSX.
Upon completion of the final listing requirements, the Company's common shares will be delisted from the CSE and commence trading on the TSX under the trading symbol "FTRP" and the warrants will trade under the symbol "FTRP-WT". The Company's shares will continue to trade on the OTCQX market under the symbol "FTRPF."
Receiving conditional acceptance to move to Canada's largest exchange is a significant milestone for Field Trip and the emerging psychedelics industry more broadly. While our listing on the TSX will provide greater visibility for Field Trip in the markets and broaden our access to additional Canadian and international investors, we continue to work towards further enhancing liquidity for global investors in Field Trip, including exploring cross-listings onto US exchanges.

Joseph del Moral, Chief Executive Officer of Field Trip
About Field Trip Health Ltd.
Field Trip is a global leader in the development and delivery of psychedelic therapies. With our Field Trip Discovery division leading the development of the next generation of psychedelic molecules and conducting advanced research on plant-based psychedelics and our Field Trip Health division building centers for psychedelic therapies opening across North America and Europe along with the digital and technological tools that will enable massive scale, we help people in need with a simple, evidence-based way to heal and heighten engagement with the world.
To view the original press release in its entirety click here