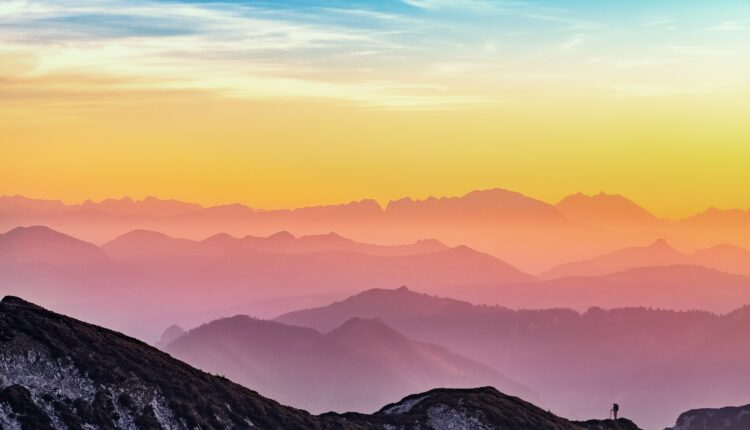 Field Trip Begins Psychedelics Journey Against Addiction and Depression
The idea of psychedelics coming to Canada sounds very exciting however, you won't be seeing Magic Mushroom shops popping up in your city anytime soon. What you will see are Psychedelic treatment clinics to help those with drug addiction, depression and anxiety disorders.
The company finally opening its doors post-pandemic is Field Trip with locations in Toronto, Los Angeles, and New York. Field Trip takes a personalized approach to mental wellness by blending legal psychedelic-enhanced therapy, mindfulness, and self-care with a series of sessions with trained psychotherapists.
What's been billed as the "first psychedelic-enhanced psychotherapy centre in Canada" opened the week before most of the country went into COVID-19 isolation. So before it could open any minds to its potential, its doors were closed. But as awful as Covid-19 has been for the world, it could be great timing for Field Trip Psychedelics Inc.
"The COVID-19 pandemic is likely to create one of the greatest mental health challenges the world has ever seen," executive chairman, Ronan Levy, says in an interview with BioTuesdays. "There isn't a person on the planet that isn't feeling anxiety over having their life taken away from them by this quarantine and whether they'll have a job to go to when we return to a new normal," he suggests.
So far this year, Field Trip Psychedelics Inc. 'Announced the Closing of Its Oversubscribed Series A Financing' which was completed through a private placement and raised $8.5M USD for the Company on February 6, 2020.
The funds will be used to execute the initial stages of Field Trip's strategic plan to build out the world's first network of medical centres focused exclusively on psychedelic-enhanced psychotherapy. It wasn't long after the closing of their Series A raise that they announced the opening of the 'First of its Kind Psychedelic-Enhanced Psychotherapy Clinic in Toronto' but the pandemic put a halt on that until now.
While this company still remains private, Newton Energy Corporation Announces Letter of Intent with Field Trip Psychedelics Inc. on June 18, 2020 to complete a going-public transaction in the form of an RTO in Canada for Field Trip.
In conjunction with, and prior to the closing of the Proposed Transaction, Field Trip intends to complete a brokered private placement of common shares at a price of $2.00 per common share for gross proceeds of up to $14.0 million, with an option to be granted to the agents to increase the size of the private placement by up to $1.0 million for total gross proceeds of up to $15 million, co-led by Canaccord Genuity Corp. and Stifel Nicolaus Canada Inc.
Subject to the foregoing conditions, the parties intend to enter into a definitive agreement by July 31, 2020 and complete the Proposed Transaction by September 15, 2020. If all is completed, we will see Field Trip Psychedelics Inc. go public on the Canadian Securities Exchange (CSE) this fall 2020.
To learn more about Field Trip Psychedelics Inc go to: https://fieldtriphealth.com and https://fieldtripdiscovery.com