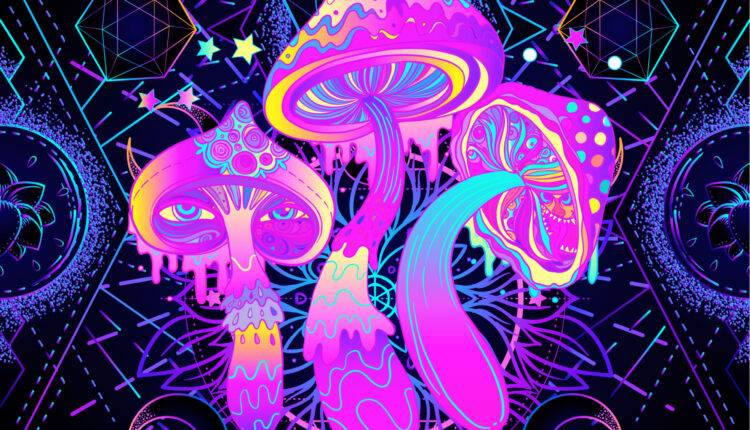 For Giving Tuesday, Make A Donation To One Of These 9 Psychedelic Non-Profits
After several days of being inundated with emails encouraging you to spend your money on Black Friday and Cyber Monday deals, you might be less aware of today's designation, Giving Tuesday. It was created in 2012 and is meant to inspire "radical" generosity—the kind that is necessary after four days of spending more than you bargained for on things you probably don't need.
If you are less inclined to give (or ask for) needless gifts this holiday season, making charitable donations in the name of those you'd otherwise be buying chocolates and gift cards for can be a great alternative (and one that also helps reduce the 25 to 30 percent increase in global waste levels during the holiday season).
There are many different non-profit organizations to choose from when it comes to psychedelics. Some focus on funding academic research while others are creating access to psychedelic-assisted therapy for those seeking legal exemptions. Others still are using donations to fund reciprocity initiatives that put money directly into the hands of Indigenous groups that have used psychedelic plant medicines since time immemorial.
Access
TheraPsil is a non-profit coalition working to help Canadians with a medical need gain access to legal psilocybin-assisted therapy. Made up of patients, healthcare professionals, community members, and advocates, the organization was founded in 2019. As of March 2021, TheraPsil has supported 27 patients in five different provinces, including individuals struggling with end-of-life anxiety and treatment-resistant depression. It is actively accepting new patients who might be interested in experiencing psilocybin-assisted psychotherapy. Donate to TheraPsil here.
Heroic Hearts Project is a 501(c)(3) organization offering help to veterans interested in psychedelic treatment options. It provides financial scholarships to veterans who are struggling financially so they can attend ayahuasca retreat centers, as well as support networks for integration when their ayahuasca retreats end. To date, Heroic Hearts Project has provided veterans with more than $200,000 in support. You can donate to the Heroic Hearts Project here.
Conservation And Sustainability
International Center for Ethnobotanical Education, Research, and Service (ICEERS) was founded in 2009, and advocates for sustainability, cultural diversity, and respect for Indigenous and spiritual traditions. It is a non-profit that engages with fundamental issues related to the globalization of plant medicines to help transform society's relationship with them—mainly ayahuasca, iboga, and other ethnobotanicals. It offers information and support while itself supporting research and innovation initiatives and has collaborated with organizations such as the Global Ibogaine Therapist Alliance and Blessings of the Forest. Support ICEERS here.
Indigenous Peyote Conservation Initiative (IPCI) was created in 2017 to help sustain spiritual practices of Indigenous peoples specific to the ancestral plant medicine, peyote, a revered plant utilized in ritual and Indigenous identity for thousands of years. Peyote is currently under severe threat. IPCI's goal is to foster spiritual reconnection and therapeutic engagement in ceremony while protecting it from further decline. Donations to IPCI will help the organization build a nursery, establish leases with ranchers, and support Indigenous communities working with peyote. Donate to IPCI here.
Policy
Drug Policy Alliance is an organization promoting evidence-based alternatives to current drug policies and is firmly opposed to the war on drugs. The organization works to promote policies that reduce harms, promote safety, and destigmatize drug users—particularly against any policies that include the arrest and incarceration of people who use drugs. Make your donation to DPA here.
Education
Chacruna Institute is an educational platform and registered California 501(c)(3) non-profit that provides public education and cultural understanding of psychedelic plant medicines, promoting a bridge between the ceremonial use of sacred plants and psychedelic science. The small organization is volunteer-led and offers publications, events, programs, and other resources that highlight key issues within psychedelics. Donate to Chacruna here. 
Research
Usona Institute is a non-profit medical research organization that supports and conducts pre-clinical and clinical research, with a focus on psilocybin and other psychedelics. It was founded in 2014 by Bill Linton shortly after he participated in a psilocybin study at Johns Hopkins for people suffering from cancer. Usona has collaborated with some of the most renowned names in psychedelic science including Michael Bogenschutz, Roland Griffiths, Matthew Johnson, Charles Grob, and Robin Carhart-Harris. Make a donation to Usona here.
Multidisciplinary Association for Psychedelic Studies (MAPS) has specialized in research and education relating to psychedelics and cannabis since 1986. It has chapters around the world and has raised more than $130 million for psychedelic research and education over the last 35 years. Donations to the 501(c)(3) organization support research, drug policy reform, public education, health equity and harm reduction initiatives, as well as the organization's general operations. Support MAPS here.
The Beckley Foundation was created in 1998 and is focused on highlighting the need for global drug policy reform, while also funding scientific research into psychoactive substances including LSD and psilocybin. Through its scientific program, Beckley collaborates with leading researchers and organizations to design, initiate, and direct scientific research reports including clinical trials. Click here to support Beckley.