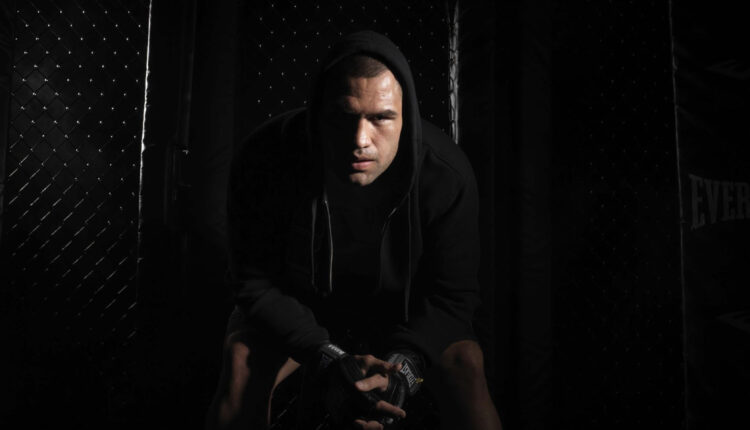 Former UFC Champ Cain Velasquez Is The Latest Athlete To Open Up About Psychedelics
Another former professional athlete has added their name to the growing list of hockey players, fighters and football players who have experienced profound improvements in their quality of life after using psychedelics.
In an interview on The MMA Hour, former UFC heavyweight champion Cain Velasquez described his recent experience with ayahuasca, a journey that he said has helped him realign his life's priorities.
Velasquez, who spent 13 years as an MMA fighter, made the decision to turn to psychedelics after losing his mother and his brother in 2019 within the span of two months.
Together with family members, he participated in an ayahuasca journey. The powerful DMT-containing psychedelic beverage is made using a combination of the leaves of the Psychotria virdis or chacruna shrub and the stalks of the Banisteriopsis caapi vine, often referred to as "the ayahuasca vine."
Velasquez spoke openly about the feelings he experienced during his ayahuasca journey, which allowed him to reconcile with the grief associated with the passing of his mother and brother.
"Life is a fight, a long fight, and in that fight of life, when do we really take a step back and take a really good exhale from all this? That's what it felt like," Velasquez told MMA Hour.
"The only thing that lasted between us was love, between me and my mom and me and my brother. We just love each other. That's always been there, and that's the strongest emotion," he said. "That love that was still there, is still there, and that was all that mattered. That made me heal so much."
Velasquez said he also tried another psychedelic, 5-MeO-DMT, which is derived from Bufo Alvarius, or the Colorado River toad. Former professional boxer Mike Tyson also recently opened up about his use of 5-MeO-DMT.
"I really didn't know how much I had with me, or what I was carried around, until I really let this medicine work with me on the things that aren't serving me a purpose," he said.
Velasquez is not the first former UFC fighter to open discuss his use of psychedelics. A 2020 episode of HBO Real Sports featured segments with several athletes advocating for their use, including Ian McCall and Dean Lister, as well as former NFL star Kerry Rhodes and former NHL player and two-time Stanley Cup winner Daniel Carcillo, the CEO and founder of Wesana Health.
Other former athletes that have openly embraced psychedelics include former NHLers Riley Cote and Mark Messier, former NFLer Eben Britton, and former U.S. rugby player Anna Symonds.