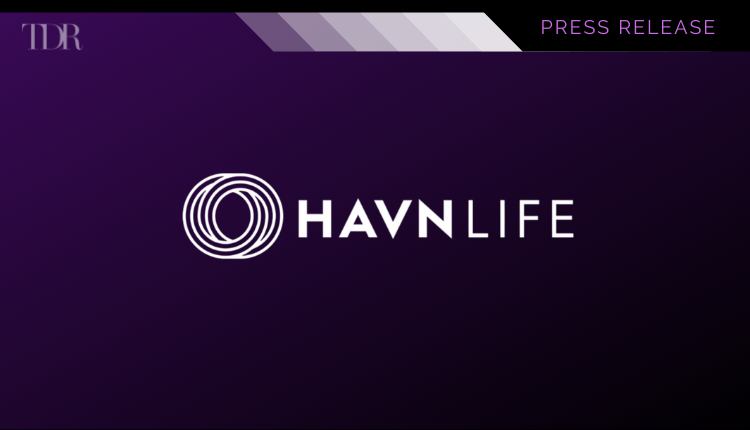 HAVN Life Announces Distribution Deal with Jonluca Enterprises Inc.
With this deal, The Company's full line of natural health formulations will now be available across Canada at select health food store locations
HAVN Life Sciences Inc.(CNSX: HAVN) (OTCMKTS: HAVLF), a biotechnology company pursuing standardized extraction of psychoactive compounds and the development of natural health products, is pleased to announce it has secured a distribution deal with Jonluca Enterprises Inc. for the company's line of natural health products, launched in June of last year. The deal will enable HAVN Life products to be distributed nationally through purveyors of natural and organic products.
We are absolutely thrilled at this opportunity to see our formulations on shelves from coast to coast. We are excited to connect with communities across the country and help them build and empower their health and wellbeing, while growing our own footprint in the natural health space.

HAVN Life CEO Tim Moore
"We're very excited to work with HAVN Life, listing them nationally," says Casey Eleusiniotis, President of Jonluca Enterprises Inc. "We strive to get healthy life options to more Canadians, and we're aligned beautifully with HAVN in that effort. We're looking forward to working together and offering something positive to the industry," he adds.
Securing this distribution deal with Jonluca underpins the expansion of HAVN Life's retail and distribution network , which now includes Calgary Co-op locations in Alberta, Choices Market and Nesters Market locations in B.C., as well as online retailers Well.ca and Amazon.ca and Amazon.com, and through their own ecommerce site, yourhavnlife.com, shipping across North America and internationally.
HAVN Life formulations are non-GMO, vegan, bioavailable, naturally-derived from functional mushrooms and other plants and created with human optimization in mind.
The natural health product line has been thoughtfully formulated with adaptogens and antioxidants to support overall brain health, with natural compounds that are proven to support memory, focus, energy, and overall cognitive function.
To read the rest of the Press Release in its entirety, click here.