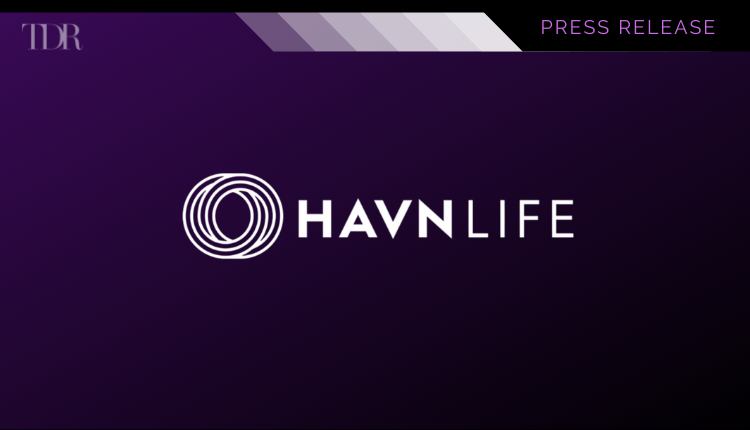 HAVN Life Expands Supply Agreement with Mycotopia Therapies Inc.
The expanded partnership to include the distribution of functional mushrooms, HAVN Life natural health products and white label products, in addition to its naturally-derived psilocybin compounds
HAVN Life Sciences Inc.(CNSX: HAVN) (OTCMKTS: HAVLF), a biotechnology company pursuing standardized extraction of psychoactive compounds and the development of natural health products, is pleased to announce it has expanded its supply partnership with Mycotopia Therapies Inc., adding a second supply agreement that covers functional mushrooms, HAVN Life's recently launched natural health products, as well as white label products (the "Expanded Supply Agreement").
Under the existing agreement, HAVN Life will supply naturally-derived psilocybin compounds to Mycotopia, helping to build a distribution channel to U.S.-based universities, researchers and companies, in accordance with federal laws and local protocols. The Expanded Supply Agreement will allow HAVN Life the opportunity to supply Mycotopia Therapies with functional mushrooms, as well as the white label supply and distribution of HAVN's line of natural OTC health products currently being registered with the Jamaican Ministry of Health ("MOH"). Jamaica's MOH is the pre-eminent Government organization whose mandate is "to ensure the provision of quality health services and to promote healthy lifestyles and environmental practices." The MOH, together with its Regional Health Authorities, Agencies and related organizations make up the public health system and are responsible for health care delivery across the island.
We are delighted to grow our partnership with Mycotopia through the Expanded Supply Agreement. We welcome the opportunity to see our products reach a broader market and look forward to working with Ben and his team in their development of plant-derived, therapeutic treatment options that address global mental healthcare needs.

HAVN Life CEO, Tim Moore
"Mushrooms are the second highest growing natural health supplement and are underserved in the market," says Ben Kaplan, CEO of Mycotopia Therapies. "This Expanded Supply Agreement supports our ambitious product development and R&D milestones by offering a potential alternative to synthetic derived psilocybin at a fraction of the cost. With HAVN supplying Mycotopia Therapies with functional mushrooms, it helps address potential supply chain issues and enables Mycotopia to get to the distribution and revenue generation phase of our business plan, as we join forces with Ei.Ventures and form PSLY.com," he concludes.
To read the rest of the Press Release in its entirety, click here.