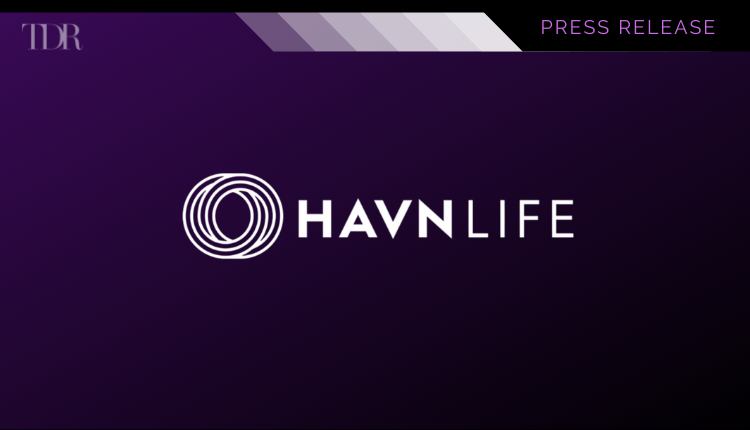 HAVN Life Secures Purchase Order for Controlled Substance Sale to Revive Therapeutics Ltd. for Use in Clinical Research
The naturally derived GMP psilocybin will be exported through distribution partner Mycrodose Therapeutics Inc. to the University of Wisconsin-Madison, Contract Research Organization for Revive Therapeutics
HAVN Life Sciences Inc. (CNSX: HAVN) (OTCMKTS: HAVLF) a biotechnology company pursuing standardized extraction of psychedelic compounds for investigational research as potential APIs to support brain health and cognitive function, is pleased to announce it has successfully secured a purchase order for naturally derived psilocybin from their Canadian supply partner, Revive Therapeutics Ltd. (CSE: RVV) (OTC: RVVTF) (FSE: 31R) ("Revive") for use in clinical research studies. The Company previously signed a supply agreement with Revive in October, 2021.
In fulfilling of the purchase order, HAVN Life will export naturally derived GMP psilocybin extract from its facility in Jamaica into the U.S. through its distribution partner, Mycrodose Therapeutics Inc. ("Mycrodose") for use by the University of Wisconsin-Madison ("UW-Madison"), a Contract Research Organization ("CRO") for Revive. This shipment of naturally derived psilocybin will allow UW-Madison to conduct research and formulation work to finalize dosing and delivery mechanisms in support of various studies to be sponsored by Revive using an oral-thin and Hydra-gel delivery systems of psychedelics to treat mental health disorders.
We are so pleased to be able to supply our naturally derived, GMP psilocybin for this potentially ground-breaking research related to addiction disorders. It is our hope that research like this will help in the push toward the rescheduling of Schedule I compounds like psilocybin and psilocin, making treatment more accessible and helping to ease the growing mental health and addiction crisis we are facing today.

HAVN Life CEO Tim Moore
"We are excited to work with HAVN Life to move forward with our investigational clinical trials including our project in Antigua", says Revive CEO Michael Frank. He adds, "we are eager to advance the science on botanically-derived ingredients such as psilocin and psilocybin".
"Mycrodose is very pleased to continue our efforts to progress the use of therapies based on botanically-derived psilocybin products with HAVN Life by expanding the use of psilocybin in research across the United States. Our DEA authorization to legally distribute psilocybin for authorized research purposes helps us facilitate the ease and access of using this Schedule I substance by DEA-licensed Universities, CROs, and other institutions in the United States," says Chad Conner, Chief Executive Officer, Mycrodose Therapeutics. "We wish Revive Therapeutics and The University of Wisconsin-Madison continued success as they further progress their clinical trials investigation treatments," he adds.
Revive Therapeutic Ltd. is a life sciences company focused on the research and development of therapeutics for rare disorders and infectious diseases. With its acquisition of Psilocin Pharma Corp. and advancements of its novel oral-thin film delivery system of psychedelic compounds, Revive is working to advance psilocybin-based therapeutics for mental health and abuse disorders.
Mycrodose is one of only a few US-pharmaceutical companies that has been authorized by the United States Drug Enforcement Agency ("DEA"), State of California Attorney General's Research Advisory Board, and The Food & Drug Administration ("FDA") to research and develop a total of eight (8) Schedule I and III compounds. In addition, the DEA has granted Mycrodose authorization to import and distribute for resale the controlled substances of psilocybin and psilocin to approved organizations for clinical trials, research and development, and analytical purposes.
HAVN Life's operations in Jamaica are facilitated by strategic partnerships with Hypha Wellness and P.A. Benjamin Manufacturing Company to provide cultivation and processing facilities for psilocybe mushrooms.
To read the rest of the Press Release in its entirety, click here.