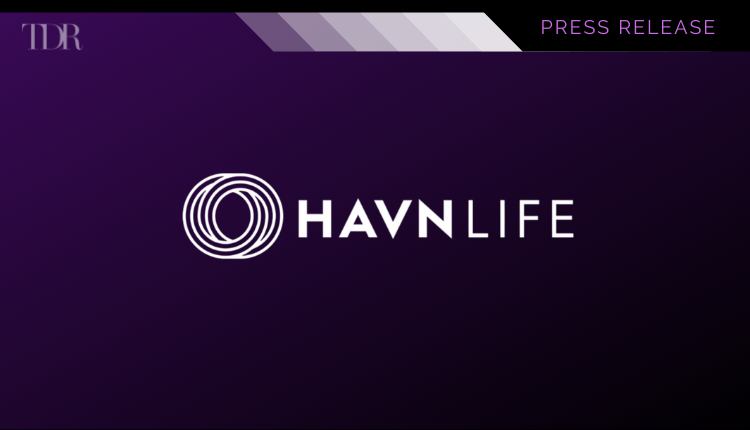 HAVN Life Secures Supply Agreement with Atman Retreats
This new partnership will see the distribution of the Company's standardized, naturally derived, psilocybin containing mushrooms for therapeutic use at Atman retreats in Jamaica
HAVN Life Sciences Inc. (CNSX: HAVN) (OTCMKTS: HAVLF), a biotechnology company pursuing standardized extraction of psychoactive compounds and the development of natural health products, is pleased to announce it has entered into a supply partnership (the "Supply Partnership") with Atman Retreat, a retreat center helping people to explore psychedelics therapeutically, in order to harness the potential of healing, transformation, and transcendental experience.
Pursuant to the Supply Partnership, HAVN Life will supply naturally derived psilocybin for use during Atman Retreat programs, which operate in compliance with local and international protocols. HAVN Life will provide Atman from its facility in Jamaica, where mushrooms are cultivated under GACP and processed in a GMP facility, with a product that ensures greater consistency and more accurate dosing, as well as better quality control compared to alternative local sources.
The first shipments to Atman are scheduled to be delivered in May 2022 to support retreats that are already scheduled.
Our Supply Partnership with Atman Retreat is a natural fit. For the past year, HAVN Labs has been working towards developing a global supply of psilocybin mushrooms and related products. In addition to our local partnerships with Hypha Wellness and GMP manufacturer P.A. Benjamin, we are keen to support and collaborate with other companies within Jamaica's psychedelic space – one that we believe has huge potential.

Dr. Ivan Casselman, Chief Psychedelic Officer at HAVN Life
"We are happy to partner with HAVN Life to ensure a reliable supply of high quality psilocybin mushrooms for our retreats," says Aaron Nesmith-Beck, founder of Atman Retreat. "As access to the healing and transformative potential of psilocybin remains limited around the world, we are excited and honoured to continue providing safe psychedelic experiences at our retreats in Jamaica."
HAVN Life's operations in Jamaica are facilitated by strategic partnerships with Hypha Wellness and P.A. Benjamin Manufacturing Company to provide cultivation and processing facilities for psilocybin containing mushrooms, solidifying relationships with local partners.
To read the rest of the Press Release in its entirety, click here.