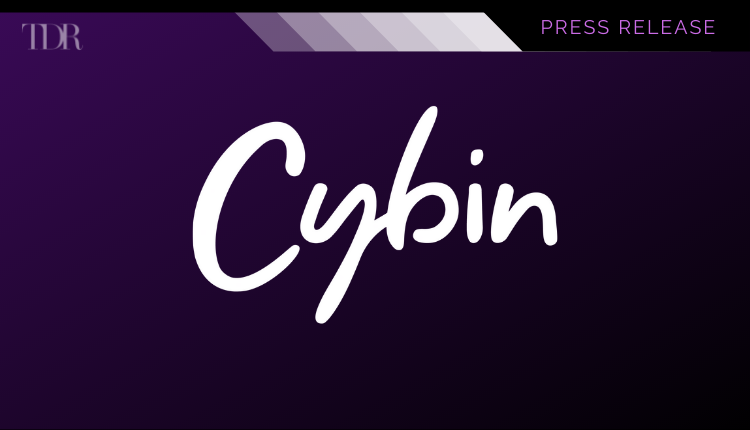 Institutional Review Board Grants Approval for Cybin-Sponsored Feasibility Study Using Kernel Flow Technology to Measure Psychedelic Effects on the Brain
Cybin Inc.(NEO: CYBN) (OTCMKTS: CLXPF), a biopharmaceutical company focused on progressing "Psychedelics to Therapeutics™", today announced that an Institutional Review Board ("IRB") has approved a Company-sponsored feasibility study using Kernel's quantitative neuroimaging technology, Kernel Flow, to measure ketamine's psychedelic effect on cerebral cortex hemodynamics.
As part of Cybin's sponsorship of the feasibility study, the Company will retain an exclusive interest in any innovations that are discovered or developed through its independent analysis of the study findings.
By leveraging the Kernel Flow technology, we may have the ability to measure longitudinal brain activity before, during and after a psychedelic experience, and collect quantitative data as opposed to subjective patient reporting. We believe the results of this study will lead to future studies that will test the effectiveness of psychedelic treatments and will further support our mission to develop psychedelics into therapeutics.

Doug Drysdale, Cybin's Chief Executive Officer
The study received U.S. Food and Drug Administration ("FDA") Investigational New Drug ("IND") authorization in October 2021 and is expected to begin enrollment in early 2022.
About Kernel Flow
Kernel Flow uses pulsed light instead of continuous wave light to increase measured brain information. In contrast with electroencephalography ("EEG") electrodes that usually require gel on the head or functional magnetic resonance imaging ("fMRI") studies that require a participant to lie in a scanner, Kernel Flow is easily wearable. The entire system is the size and look of a bicycle helmet and could, in the future, be more broadly used for neuroscientific or physiological studies of brain activity during psychedelic use.
To read the rest of the Press Release in its entirety, click here.