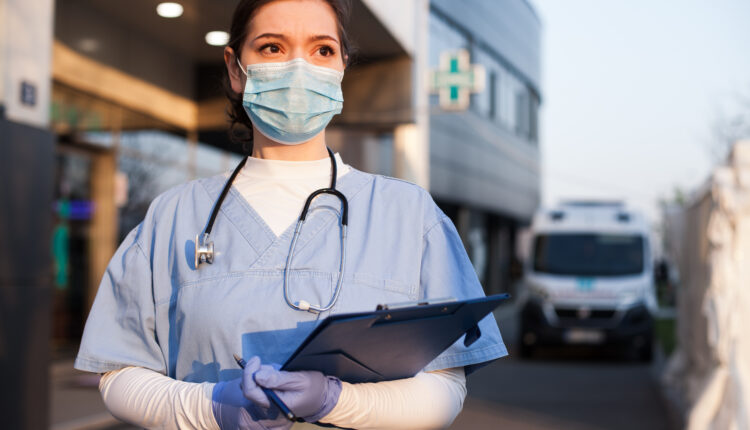 Insufficient Qualified Healthcare Professionals Prompts Demand for Psychedelic Training Programs
Patients seeking psilocybin-therapy for end-of-life distress will soon be in good hands. In response to the explosion of interest from the mental health community for psychedelic-assisted therapy programs, TheraPsil–a non-profit, patient-rights advocacy group–is in the process of launching a program to provide training for participants to become intimately familiar with the modality, as well as access to a support network of other healthcare professionals.

"Psychedelic therapy requires a specific set of skills and knowledge, and this can change from substance to substance, condition, or patient needs," says Spencer Hawkswell, CEO of TheraPsil. "Whether it is Cognitive Behavioural Therapy (CBT, Dialectical Behavioural Therapy (DBT), internal family systems (IFS) or even massage therapy, we strongly believe that experience is one of the best teachers."

Incorporating hands-on experience with psychedelics for therapists in a legal setting is a first for the mental health community in Canada.

Health Canada has only recently taken steps to increase access to psychedelic medicine through its ongoing approvals of exemptions under Section 56 of the Controlled Drugs and Substances Act (CDSA), the legislation that governs controlled substances in Canada such as psychedelics.
Last year, TheraPsil successfully advocated for 19 healthcare professionals to receive Section 56(1) exemptions so they can use and possess psilocybin, one of the active compounds found in 'magic mushrooms,' for training purposes.
Starting in March 2021, another company, Alberta-based ATMA Journey Centers Inc. ("ATMA") in conjunction with Wayfound Mental Health Group Inc. ("Wayfound") are launching an innovative professional training program that will equip mental health professionals with the knowledge and insight to work with psychedelic medicines as they become accessible and legalized in Canada.

ATMA was the first private company in Canada to conduct legal psychedelic-assisted therapy using psilocybin on behalf of a palliative client who had been granted a Section 56 exemption.
ATMA to launch psychedelic training programs in Calgary
The Psychedelic Therapy Training Program for Mental Health Professionals will take place through remote training as well as on-site at ATMA's Calgary Journey Center. The training allows participants to apply for an exemption from Health Canada to experience legal psychedelic-assisted therapy using psilocybin.

Confirmed instructors include Dr. Rick Doblin, Founder and Executive Director of MAPS, who supports therapists' personal experience with psychedelics as part of their training.

When Psilocybin and LSD were first synthesized, self-testing was a common practice. Hawkswell says that even today many therapeutic researchers will take the substance themselves before treating patients.

Does that mean that someone who goes through a training program is now considered more legitimate than someone who calls themselves a guide purely based on personal experience?
"This is impossible for me to say," Hawkswell says. "I realize that there are many very experienced underground psychedelic therapists currently treating patients, and on the other end of that, there are potentially many therapists treating patients 'underground' who are not properly trained to do so. This is a matter of patient safety and treatment efficacy."
About TheraPsil
TheraPsil is a non-profit coalition that advocates for legal, compassionate access to psilocybin therapy for Canadians in medical need. TheraPsil, supports patients with their applications for ministerial approval of psilocybin for medical purposes and connects approved patients with qualified practitioners to receive psilocybin-assisted therapy treatment. TheraPsil has been advocating for compassionate access since 2019. Learn more at TheraPsil.ca
About ATMA Journey Centers Inc.
ATMA is a Canadian company focused on delivering effective and innovative healing and transformative experiences that leverage the potential of psychedelic medicine to awaken the inner healer and allow a deeper connection with self, with others and with the beauty of our world.  ATMA was the first private company in Canada to conduct legal psychedelic-assisted therapy with psilocybin, one of the active hallucinogens found in 'magic mushrooms'.  For more information, visit www.atmajourney.com.