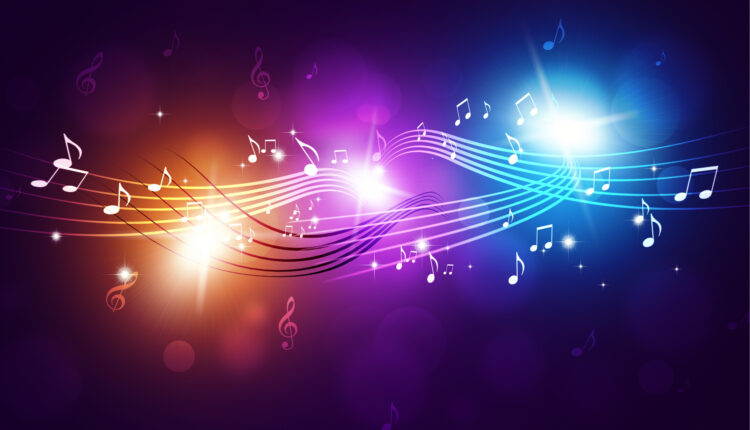 Ketamine Trial For Depression Will Integrate Powerful Musical Programming
A Canadian biotech firm has partnered with a company that provides curated music for psychedelic-assisted psychotherapy on a new trial measuring the effect of ketamine in the brains of people with depression.
Vancouver-based Entheon Biomedical Corp. (CNSX: ENBI) (OTCMKTS: ENTBF) (FSE: 1XU1) is working with Wavepaths on a recently launched observational study that will measure the neurological effects of ketamine in patients with major depressive disorder, while utilizing Wavepaths' unique musical programming. The first doses were administered this week.
The Power Of Music
The founder and CEO of Wavepaths, Dr. Mendel Kaelen, is a neuroscientist and a lifelong musician who created the company to develop music made especially for psychedelic experiences. In his research, Dr. Kaelen has found that in therapeutic settings, music isn't just something in the background—it actually plays an active therapeutic role. 
So far, Wavepaths has collaborated with musicians including Jon Hopkins, Greg Haines, Robert Rich, and Christina Vantzou to create adaptive music technology that has the ability to respond to a patient's emotional state during a session.
The curation technology is powered by creative AI, "systems that are able to create music on the fly and unify it with insights into how the psychedelic psychotherapy method works," Kaelen told me in 2021.
Integrating neuroscience, machine learning, music theory and experience design to optimize music experiences for therapeutic outcomes, Wavepaths will be implementing its platform within Entheon's study.
Effects Will Be Measured Using EEG
The study, which will observe the EEG or electroencephalography pattern of participants being treated with intramuscular ketamine for treatment-resistant major depressive disorder, is being conducted at Heading Health, located in Austin, Texas. It will be led by principal investigator Dr. Steve Levine. (Levine is also listed as the VP of patient access for Compass Pathways).
As part of the study, Wavepaths will gather evidence of how changes in musical structure (think of musical qualities like depth, intensity, and tone) correlate with EEG measures of activity in the brain while ketamine is being administered.
In a press release, Kaelen explained that because Wavepaths "can be used to achieve specific emotional states and levels of intensity, it allows for variation across sessions while retaining reliability." A questionnaire developed by Wavepaths on psychedelic music will be used in the study to help the company optimize its system for creating brain changes in patients who receive ketamine treatment for depression.
"Music has long been considered a crucial element of the psychedelic therapy experience, so partnering with Wavepaths on this study is a great opportunity to further determine and discover the effect of audio in therapeutic settings," said Timothy Ko, CEO of Entheon.
The study will also compare genetic markers across all participants and analyze how those genetic markers could potentially impact the response to ketamine.
In addition to the ketamine trial being conducted at Heading Health on patients with depression, Entheon is interested in how DMT could potentially be used as a treatment for substance use disorder. The Dales Report spoke to Ko and Chief Science Office Dr. Andrew Hegle earlier this month about its ongoing work.