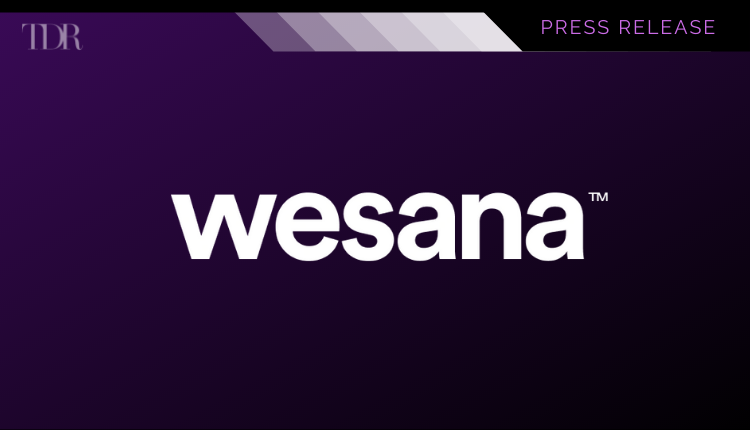 MAPS and Wesana Health Resume Negotiations
Wesana Health Holdings Inc. (CNSX: WESA; OTCMKTS: WSNAF), a data-driven life sciences company, is pleased to announce receipt of a commercial viability analysis conducted by the Boston Consulting Group (BCG) which validated and will expedite Wesana's partnership talks with Multidisciplinary Association for Psychedelic Studies (MAPS) and MAPS Public Benefit Corporation (MAPS PBC). The parties will move forward with the negotiation of their definitive agreement to study the use of MDMA-assisted therapy to treat symptoms associated with traumatic brain injury (TBI).
"This analysis brings us one step closer to partnering with Wesana to conduct research into the potential of MDMA-assisted therapy in the underserved TBI population," said MAPS Executive Director, Rick Doblin, Ph.D. "This market analysis makes the case even more compelling for our partnership."
The receipt of favorable results in the MAPS-commissioned BCG report is a critical milestone in what will be the first-of-its-kind collaboration between MAPS and Wesana, facilitating our definitive agreement conversations regarding MDMA-assisted therapy for TBI symptoms.

Daniel Carcillo, CEO of Wesana Health
The BCG report forecasts a continuing favorable environment for this collaboration. Should a definitive agreement be entered into, it is expected to accelerate the parties' research timelines and provide additional support to MAPS for further investigation, advocacy, education, and equitable access to MDMA-assisted therapy for TBI symptoms.
Carcillo continued, "With the overall reported cost of TBI in the range of ~$76.5 billion annually in the US according to the Centers for Disease Control and Prevention, the market is ready for a new solution. We remain committed to this important work as we move toward our goal of MDMA-assisted therapy for TBI symptoms and would be thrilled to deliver meaningful help to victims, families, friends and communities whose lives have been impacted by TBI."
To view the original press release in its entirety click here