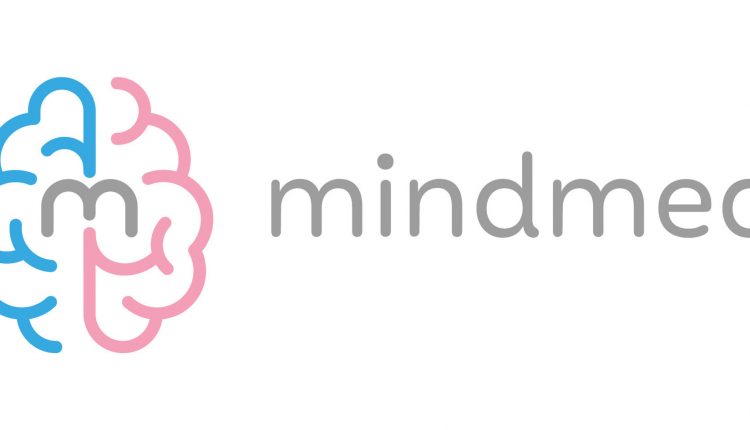 Mind Medicine Inc. Smashes NEO Exchange New Listing Volume Record
Today, Mind Medicine Inc. began trading on the NEO Exchange—and what a splash it made. The drug development company with two Phase II psychedelic medicines in the pipeline obliterated the previous new listing volume record on NEO Exchange, as demand for the newly-crowned sector leader overwhelmed supply. Despite our predictions of success, even we couldn't have prophesized such resounding interest MindMed would receive on Day 1.
To quickly recap MindMed's road to today, its public roots trace back to July 2019, as the company announced a proposed reverse takeover (RTO) agreement of Broadway Gold Mining (consummated October 2019). The company subsequently closing the first tranche of a brokered private placement (BPP) on December 19, 2019 ($6.2M), on its way to completing multiple non-BPP/BPP rounds for aggregate gross proceeds of C$28.23M. On February 24, the Supreme Court of British Columbia issued a final order approving the reverse takeover plan between Broadway, its subsidiaries and MindMed, clearing the amalgamated entity for today's NEO Exchange listing.
As our February 24th piece elucidated, we thought heightened investor interest was inevitable based on a couple of key factors.
First, unlike the smattering of acquire-in listed psychonaut companies, MindMed was backed by star power players in financier Kevin O'Leary and director Bruce Linton. Not only would this automatically enhance the company's profile, but this legitimacy would also earn the trust of speculative capital allocated to the sector. With only a handful of other publicly-listed options available—all of questionable investability and subordinate pipeline candidates—MindMed's credibility is well ahead of anything competitive investments can offer. We think the company benefitted from sizable 'invest-and-forget-it' capital spurred by name backing, along with the usual momentum crowd.
Secondly, we believe that Canadian investment bank and retail sentiment is mostly aligned as it pertains to psychedelic's heightened sector potential. Even if that only encompasses a fraction of what cannabis used to be, money pumped into first-mover issues will be significant. As noted, MindMed is arguably the only real investable psychedelic issue on North American Exchanges to date. The aggregate pure-play sector market capitalization before MindMed's listing today was less than C$30 million. Now, it is 4-times that amount.
Of course, this dynamic will change as additional psychedelic issues come to market in 2020. But for now, today's volume provides ample indication of sizable public appetite for the sector.
MindMed's Insatiable Price Action
If there were any doubts regarding psychedelic's viability as a 'sector', today should put them to rest. Not only did MMED resolutely finish above the last go-public financing round of $0.33/share, it did so on volume that embodied broad investor participation.
After swinging wildly following the opening bell—MMED traded between $0.24-0.64c within the first 20 minutes of trade—price action found its footing. By 10:00am, MindMed was back at the key $0.33 go-public flashpoint and never looked back. By 1:20pm—perhaps fueled by speculation that Kevin O'Leary would appear on BNN Bloomberg—price reached $0.48/share before finishing the session in a consolatory drift. At the closing bell, price finished at $0.405/share, unofficially ↑22.72% higher on the day.
But the true measure of success was not necessarily price, but volume. With approximately 13.65 million shares trading hands, volume smashed RTO/IPO and single-session aggregate volume records on the NEO. The previous record, held by U.S. cannabis extractor Halo Labs Inc., traded 2.06 million shares on opening day with an aggregate session high of 6.13 million on November 28, 2019. Put another way, today's MindMed issue was roughly 122.67% more active than Halo's all-time busiest trading session.
Of course, this 'success' comes with two giant caveats.
First, outsized interest in MMED is largely due to the lack of quality issues on the market, making comparisons vis à vis Halo impractical. Had MindMed been the third or sixth legitimate psychedelics issue to list this year, we suspect investors wouldn't be rushing through the same door at once.
Secondly, the majority of NEO Exchange listings are exchange-traded funds, unit trusts or warrant entities which do not lend themselves to high volume trade. Although MindMed's volume profile was impressive, there aren't a plethora of conventional corporate issues in which to compare.
Final Thoughts
Despite the lack of suitable comparisons, there's absolutely no question that MindMed's RTO day was a resounding success. At minimum, it shows that legitimate and well-financed psychedelic companies can attract capital in droves on exchanges like the NEO. This bodes well not only for MindMed, but for the half dozen companies (or so) clamoring to join the Canadian exchange later this year.
The Dales Report will provide additional coverage in the weeks ahead as events warrant.