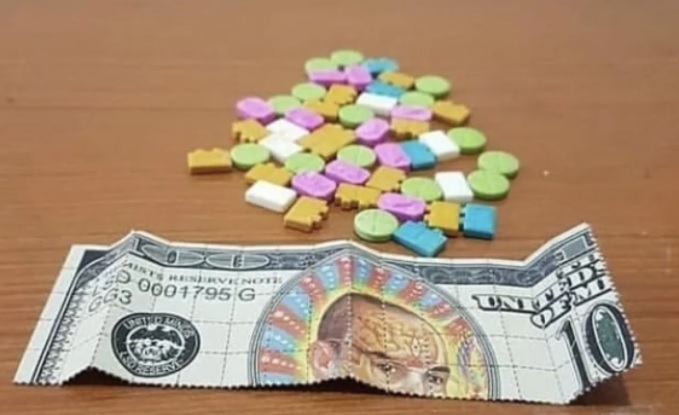 Mind Medicine Takes Advantage of Favorable Market Conditions For Strategic Raise
NEW YORK, Oct. 9, 2020 – Mind Medicine Inc. (NEO:MMED)(OTC:MMEDF) today announced that it has entered into an agreement with Canaccord Genuity Corp. pursuant to which the Lead Underwriter has agreed, on behalf of a syndicate of underwriters to purchase, on a bought deal basis pursuant to the filing of a short form prospectus, an aggregate of 23,810,000 units of the Company at a price of C$1.05 per Unit for aggregate gross proceeds to the Company of C$25,000,500.
Each Unit shall consist of one subordinate voting share and one-half of one Subordinate Voting Share purchase warrant of the Company. Each Warrant shall be exercisable to acquire one Subordinate Voting Share at an exercise price of C$1.40 per Subordinate Voting Share for a period of 36 months from closing of the Offering.
Mind Medicine Inc., which also goes by the name MindMed, has granted the Underwriters an option to purchase up to an additional 3,571,500 Units at the Issue Price, exercisable at any time, for a period of 30 days after and including the Closing Date, which would result in additional proceeds of C$3,750,075. The Over-Allotment Option is exercisable to acquire Units, Subordinate Voting Shares, and/or Warrants (or any combination thereof) at the discretion of the Lead Underwriter.
The net proceeds of the Offering will be used for the clinical development of 18-MC, LSD microdosing, LSD experiential therapy for anxiety, University Hospital Basel Liechti Lab collaboration, MindMed Discover R&D, and the training program at NYU Langone Health, as well as general working capital.
To view the press release in its entirety, please click here.
__________
TDR Commentary: It is no secret that MindMed needs to raise capital with only C$24 million is cash & cash equivalents (as of June 30, 2020) and six phased trials currently in operation. The question was when and how the company would do it. Today, we perhaps gained a glimpse into MindMed's plan with today's digestible and strategic capital raise which takes the form of bridge financing. Given current market conditions—MMED ↑181.81% to all-time trading highs since Compass Pathways Plc listed on September 18—the iron was hot for the company to strike.
With a vast drug pipeline and two lead drug candidates, the requirement for funding is substantial and ongoing. According to a recent Canaccord Genuity research report, the firm projected research & development costs of approximately $160 million for MindMed's four leading therapeutic candidates—assuming each push through Phase 3.
Forecast of Remaining R&D and Regulatory Costs ($000s) – Canaccord Genuity Estimates, September 18
| | | | | | |
| --- | --- | --- | --- | --- | --- |
| Program | Phase 1b | Phase 2a | Phase 2b | Phase 3 | Review |
| | | | | | |
| 18-MC (opioid use disorder) | 2,804 | 6,204 | 10,761 | 21,521 | 891 |
| LSD (adult ADHD) | | 3,000 | 6,126 | 32,282 | 891 |
| LSD (anxiety) | | 1,946 | 10,761 | 21,521 | 891 |
| LSD (cluster headaches) | | 6,401 | 10,761 | 21,521 | 891 |
(Source)
We also note that with Monday's announcement that MindMed was committing $5 million over a five-year period to the NYU Langone Health Psychedelic Medicine Research Training Program. Thus, the decision to tap the markets likely became more imperative—especially with favorable market conditions at the company's doorstep.
The tradeoff: raising will likely stifle near term price momentum. But with Mind Medicine Inc. trading about $0.50 above its 7-period weekly exponential moving average before today, price had gotten way ahead of itself anyway. Ultimately, TDR believes this bridge financing is digestible enough to keep weekly price momentum intact and without spooking investors with massive up-front equity and warrant dilution. Whether it's the model for future raises remains to be seen.
At publishing time, MindMed traded at $1.06 per share, ↓14.52% on heavy volume.