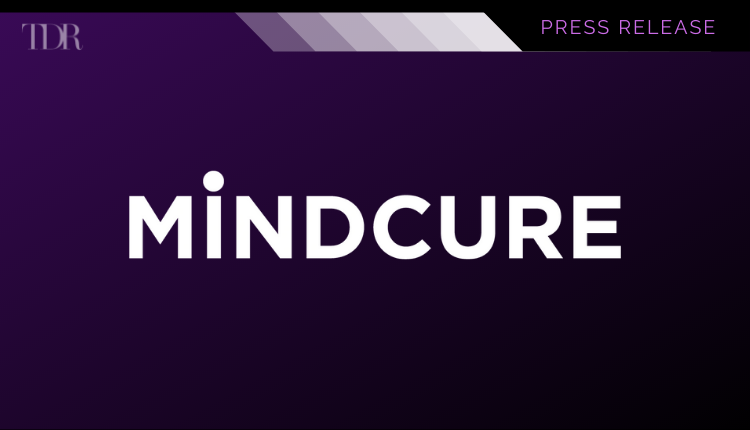 MINDCURE Achieves Key Development Milestone for Novel Ibogaine Program
Provisional Patent Filed on Non-Racemic Ibogaine Mixtures
Mind Cure Health Inc. (CNSX: MCUR) (OTCMKTS: MCURF), a leader in advanced proprietary technology for mental health care and research in psychedelics, announced today that it has developed a number of non-racemic mixtures of ibogaine and has filed a provisional patent for these mixtures and their therapeutic use in treating a range of central nervous system (CNS) disorders.
These novel enantiomerically enriched mixtures of ibogaine and pharmaceutical compositions thereof are being developed with a view to treating CNS disorders more safely and effectively than current compositions and methods.
MINDCURE is actively on course, further advancing our proprietary synthesis processes, and developing a series of mixtures from our fully synthetic ibogaine, serving as a key catalyst and important step in our pre-clinical development program towards Good Manufacturing Practice ("GMP") certification of ibogaine and the ability to scale and manufacture a global supply of fully synthetic ibogaine for research partners. The filing of this additional provisional patent representing our novel ibogaine program (MC-808), is another significant milestone within a comprehensive strategy that is fundamental to securing solid intellectual property protection and future commercial success.

MINDCURE's President and CEO Kelsey Ramsden
MINDCURE is currently on schedule and expects to have GLP supply available for research partners by the end of Q2 2022 and GMP towards year end.
The Company also announces it has granted a total of 315,000 stock options to certain employees pursuant to the terms of the Company's long term incentive plan ("Plan"). The stock options are exercisable: 300,000 at a price of $0.195 per share and 15,000 at a price of $0.15 per share, and are subject to the terms of the Plan.
To view original press release in its entirety click here
To learn more about MindCure click here