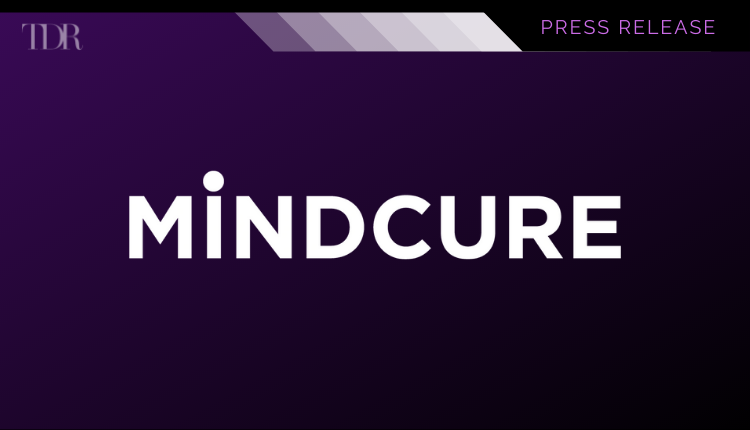 MINDCURE Announces Certification of HIPAA Compliance, Bringing iSTRYM Closer to Commercial Deployment in the Second Quarter of 2022
Mind Cure Health Inc. (CNSX: MCUR) (OTCMKTS: MCURF), a leader in advanced proprietary technology and research for psychedelics, announced today that the Company and its digital therapeutics technology, iSTRYM, have been certified as Health Insurance Portability and Accountability Act (HIPAA) compliant.
iSTRYM becoming HIPAA compliant reflects MINDCURE's commitment to achieving the highest standards of medical data protection and privacy. HIPAA compliance certification is the next step for the Company in working towards having the iSTRYM technology platform classified a 'Software as a Medical Device' by the FDA.
Receiving HIPAA compliance is a significant milestone for MINDCURE, which supports our goal of commercially deploying iSTRYM in the second quarter of 2022, as well as generating near-term revenue from the platform. We developed iSTRYM as a drug-agnostic tool that we will be able to scale beyond psychedelics and into other therapeutic fields, which could result in additional revenue opportunities for MINDCURE in the future.

Kelsey Ramsden, President & CEO of MINDCURE
iSTRYM is a mental health practice management software platform that empowers healthcare providers to deliver innovative and personalized healing solutions to patients. MINDCURE is positioning iSTRYM to become the industry's distribution network for science-based, evidence-backed protocols and Artificial Intelligence data systems.
Geoff Belair, MINDCURE's Chief Technology Officer, said, "We want to be the company that people trust with their minds, and achieving HIPAA is the first step of many in building that trust. At MINDCURE we passionately defend data privacy and will always ensure it is a core part of what we provide."
The Company announced in October that it had exceeded its previously announced target of 10 partner clinics for iSTRYM by the end of 2021, which currently includes partnerships with 20 ketamine clinics in nine states across the United States and three provinces in Canada.
"Our ability to partner with these clinics serves to validate our confidence in the iSTRYM platform and its value to patients and clinicians," continued Ms. Ramsden. "iSTRYM was created with the aim of shifting the paradigm of care and access to psychedelic-assisted psychotherapy, reducing the cost of care, improving patient outcomes, and providing a distribution network for psychedelic companies to distribute protocols."
In August, the Company released the minimum viable product ("MVP") of iSTRYM's digital therapeutics (DTx) technology to partner clinics across North America. MINDCURE also plans to expand iSTRYM software deployment to address the mental health markets in the United Kingdom and Europe by the fourth quarter of 2022.
About iSTRYM
iSTRYM is a first-of-its-kind software application that optimizes the healing journey for both patients and clinicians — before, during, and after therapy sessions. By bringing together and building proprietary technological solutions, iSTRYM offers therapists global, evidence-backed treatment protocols. For those practicing psychedelic medicine, the platform offers psychedelic-informed tools. For the broader psychotherapy market, integration plans and patient journeys are supported with real time assessments and personalized client care.
To request a demo or learn more about iSTRYM, please visit istrym.com.
The Company also announces it has granted a total of 270,000 stock options to certain employees pursuant to the terms of the Company's long term incentive plan ("Plan"). The stock options are exercisable: 10,000 at a price of $0.22 per share, 10,000 at a price of $0.205 per share and 250,000 at a price of $0.235 per share, and are subject to the terms of the Plan.
To view original press release in its entirety click here
To learn more about MindCure click here