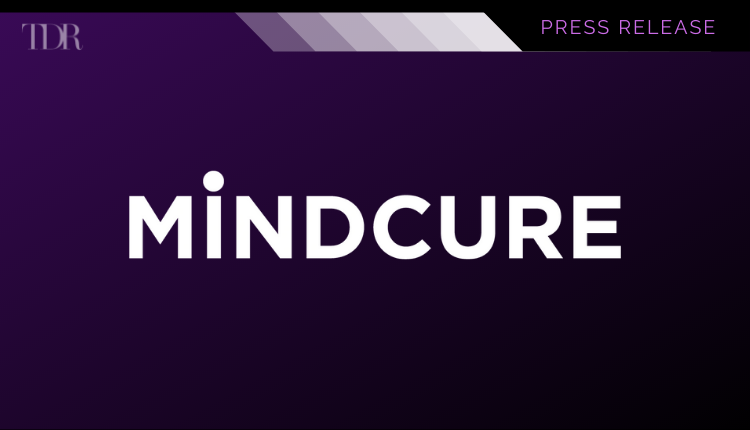 MINDCURE Announces Commencement of Trading on the OTCQX Best Market
Reinforces MINDCURE's financial integrity and provides greater visibility to U.S. Investors
Mind Cure Health Inc. (CNSX: MCUR) (OTCMKTS: MCURF), a leader in advanced proprietary technology and research for psychedelics, announced today that it has graduated from OTCQB Venture Market to now trade on the OTCQX Best Market ("OTCQX"), the highest tier of OTC Markets Group.
MINDCURE begins trading today on OTCQX under the symbol "MCURF." U.S. investors can find current financial disclosure and Real-Time Level 2 quotes for the company on www.otcmarkets.com.
Receiving approval to trade on the OTCQX is an important milestone for MINDCURE, validating the outstanding efforts of our entire team to build a leading psychedelics company and to drive value for patients, therapists, clinics and shareholders. Trading on the OTCQX Market enhances the visibility of MINDCURE and our strategic growth objectives to a larger subset of the investment community, while increasing our share liquidity and capturing additional capital markets attention to facilitate our growth initiatives and deliver long-term shareholder value.

Kelsey Ramsden, President & Chief Executive Officer of MINDCURE
Michael Wolfe, Chief Financial Officer of MINDCURE stated: "The Company is focused on innovating mental health treatments that combine technology, data, and research to empower individuals in their mental wellness journey. Trading on the OTCQX will provide MINDCURE with broader access to capital, a wider investor base and ultimately drive value for our shareholders."
The OTCQX Market is designed for established, investor-focused U.S. and international companies. To qualify for OTCQX, companies must meet high financial standards, follow best practice corporate governance, and demonstrate compliance with applicable securities laws. Graduating to the OTCQX Market from the OTCQB Market marks an important milestone for companies, enabling them to demonstrate their qualifications and build visibility among U.S. investors.
To view original press release in its entirety click here
To learn more about MindCure click here