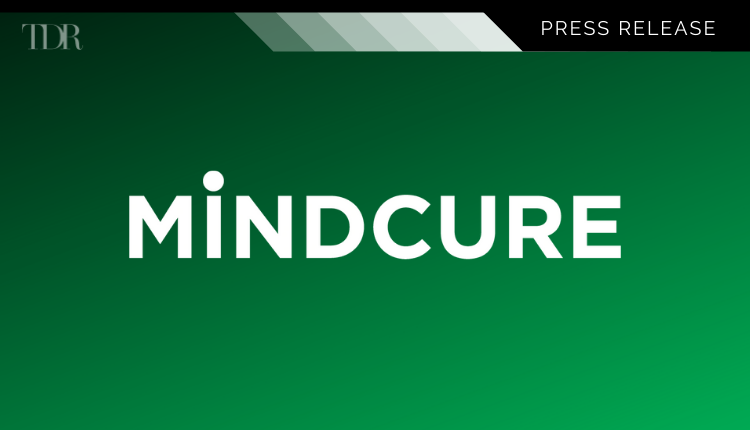 MINDCURE Announces Partnership with SOMA Breath Inc.
Breathwork has shown promise at both replicating the experience of psychedelics and helping patients to integrate psychedelic-assisted psychotherapy into their lives
Mind Cure Health Inc. (CNSX: MCUR) (OTCMKTS: MCURF) a leader in advanced proprietary technology for psychedelic therapy, is pleased to announce that it has entered into a partnership and licensing agreement with SOMA Breath Inc. ("SOMA Breath"). The term breathwork refers to breathing exercise techniques that manipulate the depth and rate of breath, and SOMA Breath is a global school that combines ancient breathwork techniques based on pranayama with modern science.
MINDCURE will license SOMA Breath's 21-day mental health-designed breathwork program and will also build a custom breathwork track targeted towards psychedelic-assisted psychotherapies, both within iSTRYM, its psychedelics digital therapeutics platform. SOMA's breathwork programs have been proven to help patients manage stress and reduce anxiety, and have been shown to produce brainwave activity in patients comparable to the effect of psychedelics.1 MINDCURE intends to create opportunities for therapists and patients to utilize SOMA Breath breathwork programs to foster psychedelic-like experiences without the need for psychedelics themselves, while also enhancing the effectiveness of post-session integration for psychedelic-assisted psychotherapies.
With existing partnerships to develop technology integrations and custom services in place with Speak Ai, LUCID and now Soma Breath, MINDCURE is building iSTRYM into the go-to resource that therapists and patients will turn to for science-backed, personalized mental health support at scale. The Company anticipates a late July release of the beta version of the iSTRYM application and platform.
We think it is important to give individuals options in building their mental wealth, both when they are engaged in psychedelic-assisted psychotherapy as well as when they are not and are simply seeking better mental performance. SOMA Breath's validated techniques and protocols will enable therapists to design psychedelic-like treatments without the need for actual psychedelics, and also to enhance the effectiveness of post-session integration, which is a key area of focus for us within iSTRYM.

Kelsey Ramsden, MINDCURE President and CEO
"At SOMA Breath, we have seen firsthand the transformational power of breathwork, and are eager to bring our scientifically-validated program into iSTRYM for therapists and patients around the world, and to work alongside MINDCURE to further the connection between breathwork and psychedelic-like experiences," said Niraj Naik, the Founder and CEO of SOMA Breath. "We believe that the breath is the key to unlocking peak performance and also can serve an important role in the treatment of many debilitating mental health illnesses, and it can be accessed anywhere, by anyone, at any time."
Dr. Jeff Tarrant, the founder of the Neuro Meditation Institute in Eugene, Oregon,2 studied the impact of SOMA Breath breathwork techniques on the brain, and then compared the results with available research on traditional psychedelics. The results showed that breathwork meditation is able to produce similar experiences to those of traditional psychedelics.3
To view the original press release in its entirety click here