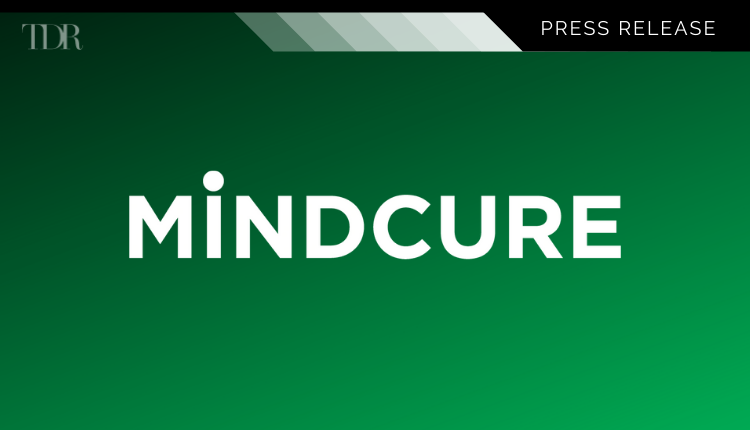 MINDCURE Announces Partnership with Speak Ai to Enhance iSTRYM
Utilizing Speak Ai's technology, iSTRYM will provide Ai-driven intelligence to help therapists identify the most efficient and efficacious outcomes for patients of psychedelic assisted psychotherapy
Mind Cure Health Inc. (CNSX: MCUR) (OTCMKTS: MCURF), a leader in advanced proprietary technology for psychedelic therapy, is pleased to announce that it has entered into a partnership with Speak Ai Inc. ("Speak Ai"). The Canadian-based technology company helps individuals and organizations analyze media, language, and metadata to automatically generate valuable insights through machine learning. MINDCURE will be integrating the platform's capabilities into iSTRYM, and will also work with Speak Ai to develop proprietary, technology-based mental health solutions.
By combining audio, video, and text analysis with metadata in a single platform, Speak Ai has developed a comprehensive solution for generating personalized insights to improve research and personal wellbeing. Their technology has been honed over several years of development, research, and experience, and the organization has built a strong reputation within the psychedelic community.
We are proud to partner with MINDCURE today to help build iSTRYM into a powerful solution for therapists and patients around the world," said Tyler Bryden, Speak Ai Founder. "I have had the privilege to witness the potential of psychedelic-assisted therapies in my own life and in the lives of amazing people around me who are healing from anxiety, depression, PTSD, traumatic brain injuries, and more."
This partnership will result in driving data for iSTRYM, taking unstructured data, and creating structure and metrics for the platform integration. Natural language processing with machine learning allows MINDCURE to drive insights for the therapist and patient. This information is often difficult to capture using traditional methods during the course of therapy.
"By developing solutions with empathy, we can improve the level of care to help people avoid, navigate through and recover from crises. We share the belief with MINDCURE that technology can play a major role in enabling these potentially life-changing and individual therapies to succeed at scale," continued Bryden.
We are excited to work with Tyler and the team at Speak Ai because of their intimate knowledge of the value of technology in the therapeutic and integration process within psychedelics and the traditional therapeutic mode. We will be building custom integrations with Speak Ai for the iSTRYM platform that allow us to marry sentiment with biometric data, location, weather, and a variety of other variables to help optimize our integration protocols and provide individuals with quantified care at scale globally, all with the stated goal of advancing Mental Wealth, rooted in data

MINDCURE CEO and President Kelsey Ramsden
About Speak Ai Inc.
Speak Ai is a technology company harnessing the power of AI to help individuals and organizations transform their media into incredible assets for growth. By combining audio, video, and text analysis with metadata in a single platform, the Speak Ai team has developed a comprehensive solution for generating personalized insights that improves research and wellbeing.
Speak Ai works with well-established organizations like the London Health Sciences Centre and Ryerson University to improve recording systems, create transcripts, analyze audio and video quicker and less expensively, and provide an interactive media interface to easily navigate through long recordings. One of the researchers from LHSC said: "This is a complete paradigm shift for how we do research."
To view the original press release in its entirety click here