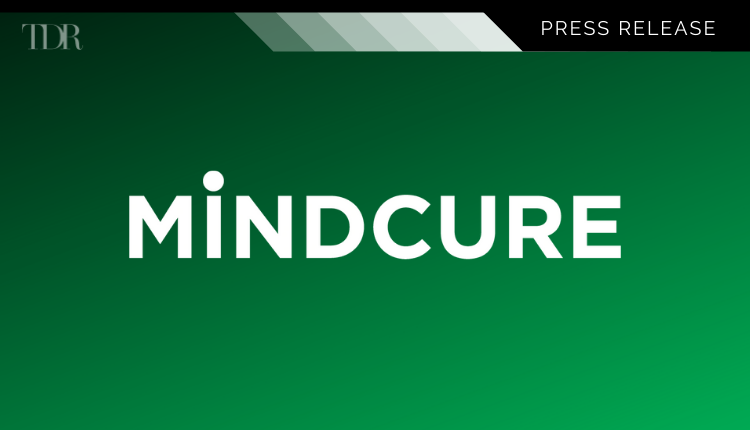 MINDCURE Announces The Addition of Daniel Herrera To Their Team
Mr. Herrera, Who Will Join The Company As Its Vice President Of Growth And Strategic Partnerships, Has 15+ Years Of Global Life Sciences Experience And Will Help To Drive MINDCURE's Commercial Focus And Strategic Partnerships
Mind Cure Health Inc. (CNSX: MCUR) (OTCMKTS: MCURF), a leader in advanced proprietary technology for psychedelic therapy, is pleased to announce the addition of Daniel Herrera as Vice President, Growth and Strategic Partnerships. Mr. Herrera joins the company with extensive experience in the life sciences industry, where he has led teams and divisions at high-growth start-ups as well as large multinational pharmaceutical companies.
Most recently, he led Corporate Development at Medcolcanna, a Canadian integrated medical cannabis company that is situated in Colombia, as their Chief Corporate Development Officer, where he managed global partnerships within the highly regulated medical cannabis industry. During his tenure there, Mr. Herrera gained specific experience in the psychoactive medical cannabis segment as he helped lead the company's efforts to have the Colombian Government grant the company the authorization to manufacture psychoactive medical cannabis derivatives.
Prior to joining Medcolcanna, Mr. Herrera was with CannTrust Holdings Inc., where he was Director of Global Strategy and Business Development as well as leading the Global Partnerships and Investments group, where he advised on several M&A and sales transactions in Denmark, Germany, Australia and the US, including acquisition and licensing of technologies related to the cannabis and biopharmaceutical sectors. He has over 15 years' experience in the pharmaceutical industry serving in various commercial and strategic roles at Eli Lilly and Company.
"MINDCURE's core mission to identify, develop and provide solutions to the healthcare community that ease suffering, increase productivity, and enhance mental health is what really attracted me to this opportunity, " said Daniel Herrera, MINDCURE Vice President, Growth and Strategic Partnerships. "Having worked over many years with key stakeholders in hospitals, governments and with payers globally to establish new treatment paradigms and improved patient access to novel medicines, I understand the importance of trust and collaboration within partnerships and stakeholder relations in health care. As MINDCURE further establishes itself as a life sciences leader in this nascent space, I hope to help accelerate its growth with the experience gained from the highly regulated pharmaceutical and cannabis industries."
In this new position at MINDCURE, Daniel will focus on establishing strategic partnerships that help with the Company's sales efforts, leveraging MINDCURE's technology and research expertise with mental health partners across the psychedelics and health care value chain. He will also spearhead the company's mission to be a premier service provider for therapist deployment of psychedelic care and develop industry partnerships that drive platform engagement of iSTRYM.
Daniel's track record of success makes him a great addition to our team as we drive penetration of our technology product and develop long term relationships targeting our research outcomes. He has the life sciences industry credibility from his experience working with doctors, medical professionals, and governments around the world. He is also the right person to help us further build out MINDCURE's commercial team and help quicken the Company's continued growth via Joint Ventures, Partnerships and M&A transactions.

Kelsey Ramsden, MINDCURE President and CEO
About Daniel Herrera:
Daniel Herrera is a pharmaceutical executive with extensive experience in large and startup pharmaceutical organizations and a proven track record in translating business strategy into actionable goals for growth, and profitability in highly regulated industries. His experience ranges from sales and marketing management to medical affairs, product development and product licensing, to negotiations with public and private payers, GPOs, and pharmacy buyers, to operations and strategic business development, and strategic partnerships resulting in high-value M&A transactions.
Daniel is a graduate of McGill University, the University of Montreal and earned an MBA from the John Molson School of Business at Concordia University.
To view the original press release in its entirety click here