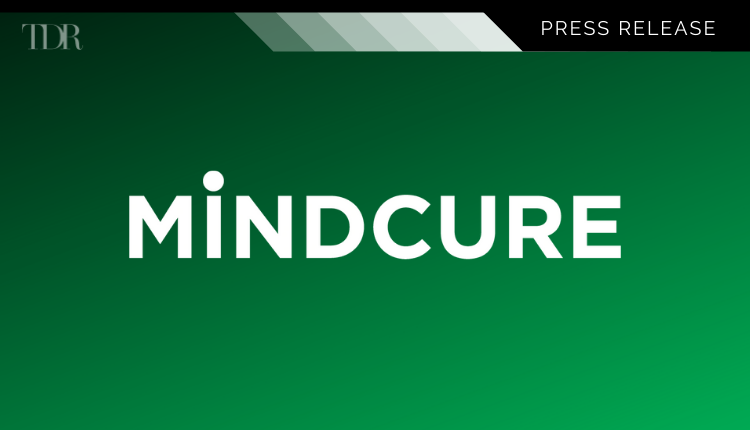 MINDCURE Appoints Dr. John Brownstein, the Chief Innovation Officer at Boston Children's Hospital, as Company Advisor
Dr. Brownstein, an esteemed epidemiologist, researcher at Boston Children's Hospital and professor at Harvard Medical School, will assist on MINDCURE's digital technology, data optimization and patient data security within iSTRYM, its psychedelic digital therapeutics platform
Mind Cure Health Inc. (CNSX: MCUR) (OTCMKTS: MCURF) a leader in advanced proprietary technology for psychedelic therapy, is pleased to announce the addition of Dr. John Brownstein as Advisor to the Company. Dr. Brownstein, the Chief Innovation Officer at Boston Children's Hospital and a Professor of Medicine at the Harvard Medical School, is world-renowned for his pioneering approach to data management and technology within health care. The HealthMap system he founded was the first electronic disease surveillance program to issue an alert for COVID-19 in late December of 2019. Dr. Brownstein and his team also run Vaccine Finder, a platform to help people more easily find clinics and pharmacies that offer COVID-19 vaccinations.
In his role as Advisor, Dr. Brownstein will help to inform the development and deployment of iSTRYM, MINDCURE's psychedelics digital therapeutics platform, and related technologies. Dr. Brownstein is also published extensively on issues of patient privacy, and his expertise will enable MINDCURE to best optimize the translation and utilization of patient data collected through iSTRYM, with the intended goal to uncover optimal protocols and treatment methods.
"I am thrilled to be joining the MINDCURE team today as an Advisor. With iSTRYM, MINDCURE is creating a platform to improve mental health treatments across the globe through better understanding patient and research data within psychedelics, with the hope of unlocking tremendous value for researchers, therapists, and ultimately patients in need," said Dr. John Brownstein. "I believe that my experience of building technology to better collect, understand, and unlock insights from large patient data sets across the globe will enable MINDCURE to build iSTRYM into a valuable resource for the entire psychedelics industry."
Dr. Brownstein understands the opportunity we have to improve efficacy in the medical field by putting real-world data to use. It is early days for this in the psychedelics industry, but we see an amazing opportunity for iSTRYM to become the go-to platform of choice for researchers, therapists and patients around the world. We are honoured that Dr. Brownstein will be joining us as an Advisor. His credentials, experience, and track record speak for themselves and his contributions to the global medical community are unrivaled.

Kelsey Ramsden, President & CEO, MINDCURE
About Dr. John Brownstein
Dr. Brownstein is the Chief Innovation Officer of Boston Children's Hospital and Professor of Biomedical Informatics at Harvard Medical School. He also directs the Computational Epidemiology Lab and the Innovation and Digital Health Accelerator both at Boston Children's. He was trained as an epidemiologist at Yale University. Overall, his work aims to have translation impact on the surveillance, control and prevention of disease. He has been at the forefront of the development and application of data mining and citizen science to public health. His efforts are in use by millions each year including the CDC, WHO, DHS, DOD, HHS, and EU, and has been recognized by the National Library of Congress and the Smithsonian. In addition to research achievements, this translational impact comes from playing an advisory role to numerous agencies on real-time public health surveillance including HHS, DHS, CDC, IOM, WHO and the White House.
He was awarded the Presidential Early Career Award for Scientists and Engineers, the highest honor bestowed by the United States government to outstanding scientists and the Lagrange Prize for international achievements in complexity sciences. Dr. Brownstein is co-founder of digital health companies Epidemico and Circulation. He has authored over 250 peer-reviewed articles on epidemiology and public health. This work has been reported on widely including pieces in the New England Journal of Medicine, Science, Nature, New York Times, The Wall Street Journal, CNN, National Public Radio and the BBC.
The Company also announces it has granted a total of 360,000 stock options to certain employees or consultants pursuant to the terms the Company's incentive stock option plan ("Plan"). The stock options are exercisable: 10,000 at a price of $0.60 per share, 250,000 at a price of $0.38 per share and 100,000 at a price of $0.32 per share and are subject to the terms of the Plan.
To view the original press release in its entirety click here