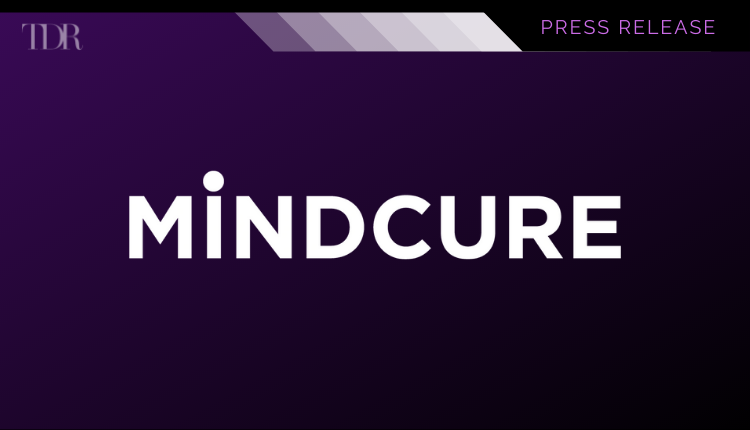 MINDCURE Hires Dr. Clare Purvis from Headspace to the position of Chief Product Officer to Advance Mental Health Digital Therapeutics Platform
 Mind Cure Health Inc. (CNSX: MCUR) (OTCMKTS: MCURF), a leader in advanced proprietary technology for mental health care and research in psychedelics, announced today the hiring of Dr. Clare Purvis, formerly Headspace Inc.'s Vice President of Clinical Product and Content Development, for the Company's newly created role of Chief Product Officer to focus on building and expanding the reach of iSTRYM, its digital therapeutics platform.
"As care becomes more personalized, the need has never been greater for high quality, scalable digital therapeutics in the mental healthcare space, and I'm excited to join the MINDCURE team at the forefront of the progress being made," said Dr. Purvis adding, "iSTRYM has proven itself in a fast-growing market and I believe it has the potential to become a dominating force as the product of choice for clinics utilizing technology-assisted therapies."
While working at Headspace, Dr. Purvis was on the Executive Leadership Team responsible for clinical and scientific strategy, helping to set the company's overall strategy and overseeing new product development in mental and behavioral health starting in 2019. She currently serves as a Clinical Advisory Board member at Brightline, which provides a technology-driven approach to pediatric behavioral health.
It's a pivotal and proud moment in the trajectory of MINDCURE as we welcome Dr. Purvis to the team. Clare's experience, expertise and reputation as a thought leader and science-backed leader in the fast-growing digital mental health space will be an invaluable addition to MINDCURE's growth in the mental healthcare industry. As MINDCURE pushes forward to make Mental WealthTM a reality for more people, Clare will be leading the charge on delivering a truly transformational and high value experience for both therapists, patients and ultimately, payers.

MINDCURE's President and CEO Kelsey Ramsden
MINDCURE's product solution, iSTRYM, is expanding to cover a broader market which will include clinics that operate in both psychedelic-assisted psychotherapy and general psychotherapy and psychiatry. It is for this purpose that MINDCURE is introducing the role of Chief Product Officer to deliver the above initiatives. After successfully creating its initial product as Chief Technology Officer, Geoff Belair will spearhead the migration of our technology team to an engineering division, with focus on data strategy and build-out of MINDCURE's AI models supporting the product. In his new role as Vice President of Engineering, Mr. Belair will report to the CPO and will be working closely with Dr. Purvis to ensure success as MINDCURE drives to commercialization.
"I would like to thank Mr. Belair for his visionary architecture of the platform and look forward to his continued service in this new role," said MINDCURE's President and CEO Kelsey Ramsden.
Dr. Purvis is a licensed clinical psychologist and she received her Doctorate in Psychology from the PGSP-Stanford Consortium where she trained in the Stanford Department of Psychiatry and Behavioral Sciences. She serves as an Affiliated Scholar at Stanford University's Clinical Excellence Research Center, where she provides consultation on the use of technology to make great healthcare more affordable.
MINDCURE is also announcing that Daniel Herrera, current Vice President, Growth and Strategic Partnerships, has been promoted to the role of Chief Growth Officer as result of his exceptional performance to date. His continued work in this position will drive MINDCURE forward as we near commercialization of iSTRYM and plan for significant growth in the coming years.
ISTRYM is currently partnered with 20 clinics in North America during its closed beta roll out.  Full commercialization of the platform is expected in Q2 of 2022.  Mental healthcare therapists and psychiatrists wishing to get access to the platform this year are currently being welcomed and onboarded in priority sequence.
To view original press release in its entirety click here
To learn more about MindCure click here