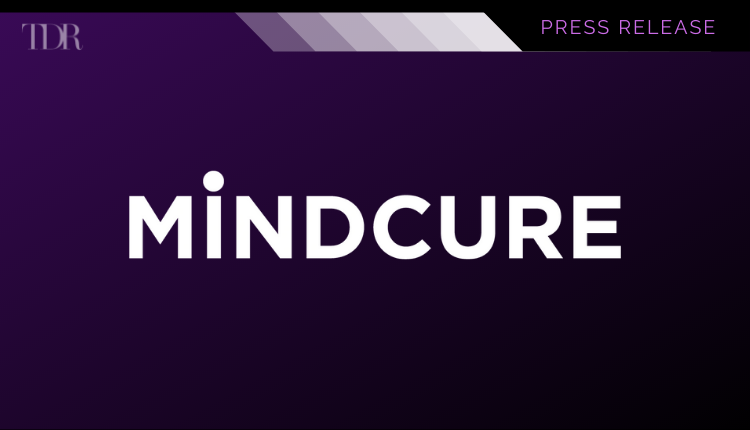 MINDCURE Launches "Desire Project" To Treat Female Hypoactive Sexual Desire Disorder With MDMA-Assisted Psychotherapy
First-of-its-kind study targets a female sexual disorder affecting an estimated 9.5 million women in the U.S. alone
Mind Cure Health Inc. (CNSX: MCUR) (OTCMKTS: MCURF), a leader in advanced proprietary technology and research in psychedelics, introduces its "Desire Project," a clinical research program focused on the treatment of female hypoactive sexual desire disorder with MDMA-assisted psychotherapy. 
As part of MINDCURE's research and development, this research program will mark the first psychedelic-based treatment program targeted at addressing what is clinically known as Hypoactive Sexual Desire Disorder ("HSDD"), a common sexual disorder characterized by persistent low sexual desire and emotional distress not attributable to an existing medical condition or relationship issue. According to current estimates, HSDD affects 10% of adult women1 and 14% of premenopausal adult women,2 all reporting that their low desire results in a state of distress. In the U.S. alone, HSDD affects an estimated 9.5 million premenopausal women.3 HSDD is also present in men.
We know that sexual health contributes to overall wellbeing and that studies relating to HSDD suggest that female desire has deep roots in the mind. Women's desire issues have not been adequately addressed to date, and we believe that treatment incorporating MDMA and psychotherapy has real promise as it may target those roots of desire in the mind and unlock healing for women lacking desire. MINDCURE has identified a gap in the market, and I think that with the team we have built to execute this project, we can help those seeking improved desire in a new way.

Kelsey Ramsden, President & CEO, MINDCURE
In clinical trials, MDMA therapy has shown success in helping people heal from Post-Traumatic Stress Disorder ("PTSD") by working on brain pathways related to fear; it can enhance fear memory extinction, modulate fear memory reconsolidation, and bolster social behavior in animal models. MINDCURE has spent six months designing its forthcoming clinical research program, much of it spent in looking at how MDMA may ease some of these fear factors for women, which play a large role in causing female-related sexual disorders that are not treated by current medications on the market.
"I'm very excited to lead our team and launch a clinical study for the treatment of female Hypoactive Sexual Desire Disorder," said Dr. Joel Raskin, Chief Medical Officer, MINDCURE. "During my decades as a psychiatrist clinician and researcher, I've seen first-hand the limitations of existing treatments. This is an exciting opportunity to find a potentially more effective and better tolerated treatment for women affected by this disorder."
MINDCURE's "Desire Project" team is comprised of some of the world's leading researchers in female sexual desire research and psychedelics, including Dr. Jennifer Mitchell, the lead author of the recently published MAPS MDMA-assisted therapy for PTSD study. Dr. Anita Clayton is the Professor and Chair of the Department of Psychiatry and Neurobehavioral Sciences and a Professor of Clinical Obstetrics and Gynecology at the University of Virginia.  Dr. Cindy Meston directs the Female Sexual Psychophysiology Laboratory at the University of Texas in Austin, one of the few laboratories in the world devoted exclusively to the study of women's sexual health. Dr. Robert Pyke led the Addyi® project, a drug used in treating the symptoms of HSDD through Phases II and III, and has over 100 peer-reviewed publications in the last 18 years. Dr. Sherry Walling is a practicing licensed clinical psychologist with a master's degree in theology and an emphasis in trauma.
To view original press release in its entirety click here
To learn more about MindCure click here