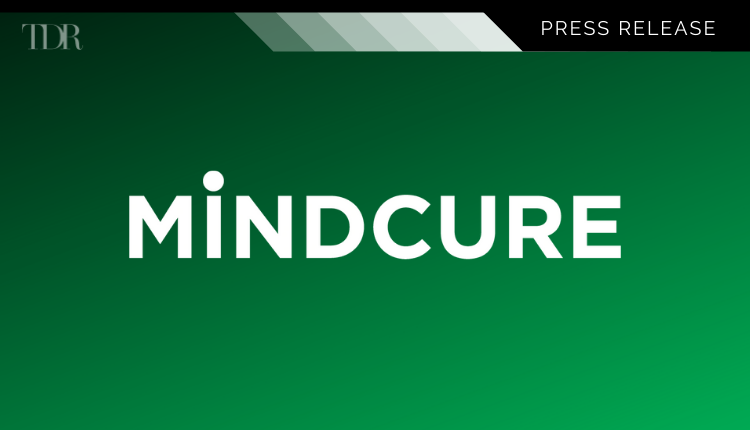 MINDCURE Launches Second Stage of Manufacturing Synthetic Ibogaine for Use in Psychedelic Clinical Research
MINDCURE's pharmaceutical grade ibogaine would provide researchers access to a sustainable, high-quality, reliable, and consistent supply of the psychedelic drug
Mind Cure Health Inc.(CNSX: MCUR) (OTCMKTS: MCURF), a leader in advanced proprietary technology and research for psychedelics, is pleased to announce it has launched the second stage of manufacturing pharmaceutical grade ibogaine to be used in clinical research. During this stage, the Company will be assessing the quality of the synthetic ibogaine when produced at scale to determine the timing and cost for commercial-scale manufacturing.
As first announced on July 13, 2021, MINDCURE has also filed patent applications for two routes of chemical synthesis of ibogaine. Both routes may provide advantages of improved isomeric purity, increased chiral purity, and more easily isolated intermediate compounds. These two routes are currently under assessment to determine which will be the preferred method for further development.
Ibogaine is a psychoactive substance that can be found naturally in the roots of the iboga tree, which grows in Africa. Due to the psychoactive properties, ibogaine has traditionally been used for spiritual and ritual purposes among the Bwiti tribe in Gabon. Research has shown that ibogaine effects receptors known to have activity in pain, addiction, and neurodegenerative conditions, and it has also shown potential and is being studied for addictive disorders.1
MINDCURE's synthetic production of ibogaine could provide access to a research and medicinal supply of pharmaceutical grade ibogaine. Successfully scaling up production of ibogaine would also create the opportunity for the drug to be used by MINDCURE's research team, by other researchers conducting clinical trials, and eventually by clinicians providing psychedelic-assisted psychotherapy around the world.
We are now one step closer towards our goal of manufacturing synthetic ibogaine at a commercial scale for research purposes. We are currently working on proving the ability to scale up the production, and our next step will be to test the ibogaine to ensure it meets the highest standards of pharmaceutical grade product.

Kelsey Ramsden, President and CEO of MINDCURE
"Ibogaine has the therapeutic potential to treat addiction and it shows promise in addressing other brain injuries as well," said Joel Raskin, MINDCURE's Chief Medical Officer. "Researchers need access to a standardized, high-quality supply of ibogaine that ensures consistent dosing and reliable results. Our goal is to be the company that provides this supply."
To view the original press release in its entirety click here