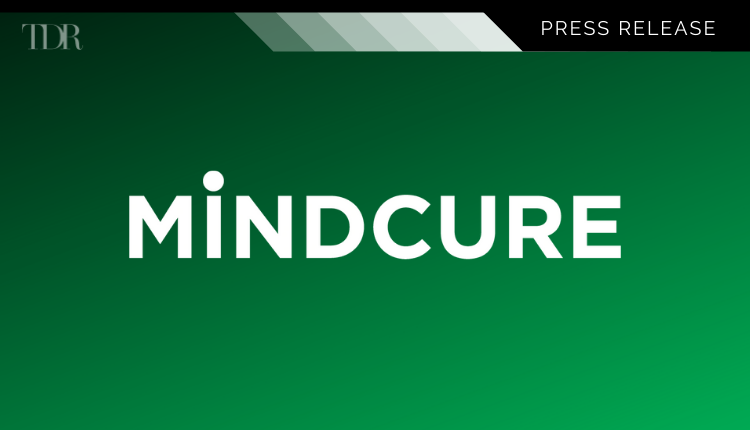 MINDCURE Names Tarik Lebbadi as Chief Operating Officer
An accomplished international operator, Mr. Lebbadi led the medical division for Johnson & Johnson and has successfully scaled several high-growth companies
Mind Cure Health Inc. (CSE: MCUR) (OTCQB: MCURF) (FRA: 6MH) a leader in advanced proprietary technology for psychedelic therapy, is pleased to announce that it has named Tarik Lebbadi as the Company's new Chief Operating Officer, effective immediately. Mr. Lebbadi steps in to assume the role previously held by President & CEO Kelsey Ramsden. He is an accomplished international executive and operator with extensive experience in healthcare and technology, having served in a leadership position at Johnson & Johnson and at several high-growth technology companies. Most recently, he served in a strategic operational capacity at Aurora Cannabis through the industry's legalization.
I am thrilled to welcome Tarik to MINDCURE today. With his diverse and relevant operational experience, he is the right leader to step in and drive our commercial team forward. His specific experience with Johnson & Johnson gives him an understanding of healthcare and the pace at which it operates, and he has significant hands-on experience with high-growth teams as well.

Kelsey Ramsden, President & CEO, MINDCURE
Mr. Lebbadi began his career as a software engineer and has extensive operational experience with technology platforms. "Tarik's specific software and technology experience will also be invaluable, both as an engineer and operator," continued Mrs. Ramsden. "His experience with Johnson & Johnson aligns with MINDCURE's strategy to be an integrated provider, from drug discovery through production and therapeutic support, with iSTRYM. His ability to drive strategy and execution across the board is a rare asset and one we are thrilled to have on our team."
"I could not be more excited to join the MINDCURE team today," said Tarik Lebbadi, COO, MINDCURE. "The company has an impressive vision and strategy in place, and I look forward to providing the commercial direction alongside Mrs. Ramsden. I have operated companies through all growth stages, from start-ups in technology to healthcare, and most recently in the cannabis industry through legalization. I believe that leading MINDCURE successfully will require lessons learned from all three, with our focus on proprietary technology, the importance of trust and science within healthcare, and establishing a culture of efficiency, focus, and compliance through growth and legalization. Perhaps most importantly, I am a passionate advocate of psychedelic medicines and believe in their potential to transform mental health care."
About Tarik Lebbadi:
An accomplished executive within the healthcare and technology sectors, Mr. Lebbadi has over 13 years of international operational experience. He started his career as a software engineer but then moved to the business world to lead the medical division of Johnson & Johnson in Morocco. He later found a passion for scaling and structuring rapidly growing companies, and his most recent experience was in a strategic operational capacity at Aurora Cannabis through the industry's legalization.
He holds a BA in Mathematics and Computer Science from Ripon College and an MBA from IESE Business School in Barcelona, Spain.
About Mind Cure Health (MINDCURE) Inc.
MINDCURE exists as a response to the current mental health crisis and urgent calls for effective treatments. MINDCURE believes in the need to reinvent the mental health care model for patients and practitioners to allow psychedelics to advance into common and accepted care.
MINDCURE is focused on identifying and developing pathways and products that ease suffering, increase productivity, and enhance mental health. MINDCURE is interested in exploring diverse therapeutic areas beyond psychiatry, including digital therapeutics, neuro-supports, and psychedelics, all to improve mental health.
On Behalf of the Board of Directors
Kelsey Ramsden, President & CEO
Phone: 1-888-593-8995
To view the original press release click here