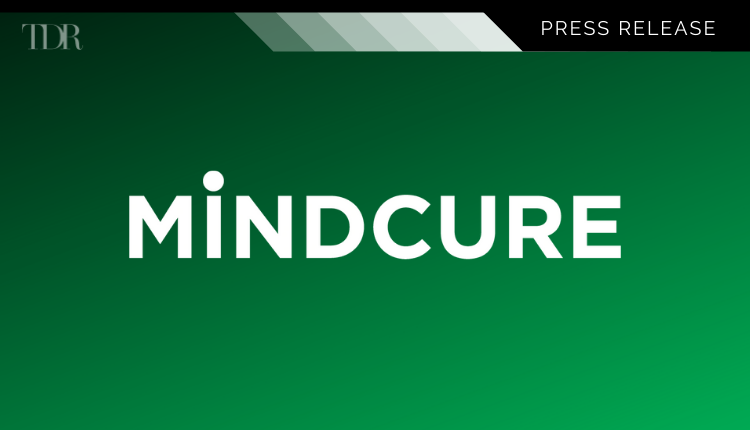 MINDCURE Partners its iSTRYM Technology with LUCID Inc
LUCID's technology platform unites music, AI and research in neuroscience to create personalized digital music therapy managed in real-time by therapists based on patient feedback
Mind Cure Health Inc. (CNSX: MCUR) (OTCMKTS: MCURF) a leader in advanced proprietary technology for psychedelic therapy, is pleased to announce a partnership with LUCID Inc. ("LUCID"). LUCID's mission is to help people optimize their mental wellness through music, and they will be designing custom psychedelic music experiences for iSTRYM.
After announcing its data partnership with Speak Ai last week, MINDCURE continues to integrate world-class technologies into and create proprietary experiences within iSTRYM, its psychedelics digital therapeutics platform. LUCID's platform is a key differentiator for iSTRYM as therapists and patients seek out scientifically validated tools to enhance the effectiveness of psychedelic-assisted therapies. It will enable the therapist to alter the music within a therapy session based on real-time feedback and data collected from the patient, all within iSTRYM.
"We look forward to working with MINDCURE's team and bringing our expertise to psychedelic-assisted therapies," said Zach McMahon, LUCID CEO and Co-Founder. "Our team will be researching and taking into consideration the therapeutic targets and mechanisms of action associated with each psychedelic while leveraging our machine learning systems to optimize the music experiences in iSTRYM for personalization and efficacy."
Music has been shown to be effective as a stress and anxiety management tool and also has shown efficacy for diverse outcomes, including chronic and acute pain.1 Listening to music evokes a wide range of emotions,2 and because of this, music listening has been a component of several psychological interventions in the area of anxiety and depression, such as post-traumatic stress disorder.3,4 With this integration, therapists will have access to music designed for psychedelic-assisted therapies and specific psychedelic compounds that is changing in real-time based on patient feedback, AI and collected data to deepen or alter the experience.
We are building first-of-its-kind functionality by pairing AI-driven music scapes with a therapist's art of directing the experience for patients in psychedelic-assisted therapy sessions. Integrating LUCID will further enhance iSTRYM's capabilities and its potential as the validated backbone of the roll-out of psychedelic therapy and trusted wingman for therapists and patients who want a digital therapeutic partner that allows for quantified medicine with personalization at scale.

Kelsey Ramsden, MINDCURE President and CEO.
"Music interventions have well-indicated positive effects on anxiety and depression, and are frequently used alongside psychedelic therapies. We recently concluded a randomized controlled trial of LUCID's personalized music technology and found it to be more effective than comparator technologies in alleviating symptoms of anxiety in adults diagnosed with moderate trait anxiety. We plan to continue building this body of evidence in diverse use-cases, including as an adjunct to psychedelic therapy," said Dr. Frank Russo, Professor of Psychology and Director of the SMART Lab at Ryerson University.
LUCID's core technology is based on the use of quantitative measurement of mood and physiological state, coupled with robust personalization techniques made possible by machine learning, to optimize music interventions for specific cognitive outcomes. Using psychometric and biometric measurement to determine the user's current mental state and machine learning agents, LUCID systems adaptively predict the optimal musical sequence to help an individual reach their desired state.
These tools are further leveraged to intelligently compose, produce, and remix music with the highest possible therapeutic potential for precise outcomes. In addition to the music, LUCID employs a novel method to seamlessly integrate auditory beat stimulation (including binaural beats) within the fabric of the music for additional benefit.
About LUCID Inc. (LUCID):
LUCID's mission is to transform the mental health industry by unlocking the potential of music therapy through innovative AI technology. LUCID emphasizes non-invasive and accessible tools to help people with their mental health, by providing evidence-based and scientifically-validated personalized music therapies based on real-time mood assessment. With patented technology and a clinical research pipeline, LUCID is committed to scientifically validating music as medicine.
LUCID's partners and collaborators include Mitacs, the Ontario Brain Institute, Ontario Centres of Excellence, Next Canada, MaRS, and Ryerson University. LUCID's advisors include Dr. Rébecca Kleinberger from MIT Media Lab, CAMH's Chief of General and Health Systems Psychiatry Dr. Farooq Naeem, Ryerson SMART Lab's Dr. Frank Russo, and Dr. Sageev Oore of Dalhousie's Vector Institute of AI.
The Company also announces it has granted a total of 610,000 stock options to certain employees or consultants pursuant to the terms the Company's incentive stock option plan ("Plan"). The stock options are exercisable at a price of $0.60 per share and subject to the terms of the Plan.
To view the original press release in its entirety click here